ROYAL OAK, Mich. -
Monsignor William Easton prizes his fish-eye view of 100,000 worshipers at the Pontiac Silverdome 25 years ago Wednesday.
In the image, Easton is the man with the walkie talkie. He was site director at the Silverdome.
The Holy Father, Pope John Paul II, squeezed several other stops into the two-day visit, including Sacred Heart Major Seminary, Ford Auditorium, Hart Plaza and Hamtramck.
The Detroit stop was not originally on the papal itinerary but Archbishop Edmund Szoka lobbied for the Pope to come.
"It was a real shot in the arm, I think, for the church in Detroit," Easton said.
As they left the Silverdome that day and the Pope thanked Easton for his efforts, the priest could not resist a wisecrack.
"I remember looking at him and said, 'You're welcome. Come again, but don't do it soon.' He burst out laughing saying, 'I know it's a lot of work,'" Easton said.
It was a once-in-a-lifetime experience still cherished by Roman Catholics and many non-Catholics as well.
Order the Special Anniversary Program of Blessed John Paul II's visit to Detroit, produced by the Catholic Television Network of Detroit, by visiting store.aod.org.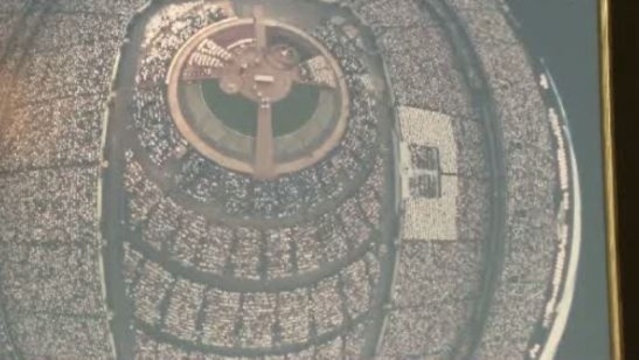 Copyright 2012 by ClickOnDetroit.com. All rights reserved. This material may not be published, broadcast, rewritten or redistributed.