WARREN, Mich. - Malvern Cooper, the man who was accused of causing a police chase on Thursday, was charged with home invasion, fleeing and eluding, and resisting and obstructing on Friday.
READ: Police chase ends in crash on Detroit's east side
Warren police said that Cooper tried to break into a home Thursday, but found two teenagers inside. He then allegedly fled the scene, leading police on a chase into Detroit. Police say the chase ended when Cooper blew through a stop sign in his white Ford Explorer and hit a Ford Escape at East Warren and Iroquois Avenue.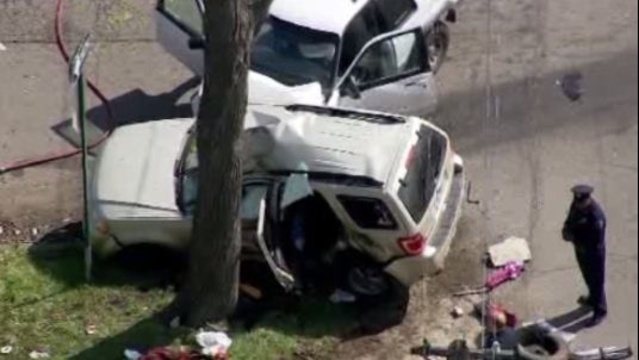 Cooper was arraigned in Warren's 37th District Court and received a $500,000 cash/surety bond. His next court date is set for May 8, 2014.
Copyright 2014 by ClickOnDetroit.com. All rights reserved. This material may not be published, broadcast, rewritten or redistributed.