PONTIAC, Mich. - A 75-year-old man was killed Monday in a crash on Opdyke Road in Pontiac.
The Oakland County Sheriff's Office said Sam Founteas, a Bloomfield Hills resident, was driving southbound on Opdyke Road just north of M-59 when he was hit head-on by a pickup truck.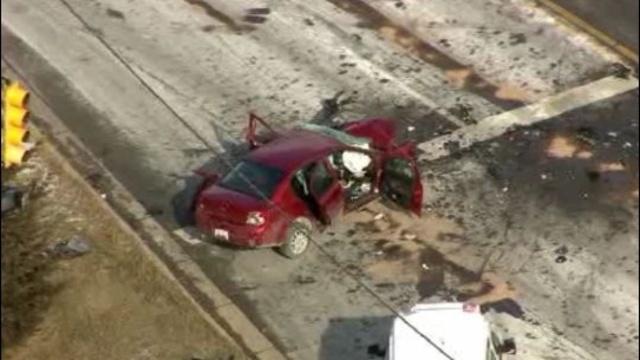 Fouteas' car then collided with a Cadillac Seville.
Fouteas was pronounced dead at the scene.
A 66-year-old passenger in his car, the 21-year-old driver of the Cadillac and the 51-year-old pickup truck driver were also seriously hurt.
Investigators said witnesses told them the pickup truck changed lanes going north when it lost control and hit Fouteas' car. Alcohol is suspected to be involved.
Copyright 2013 by ClickOnDetroit.com. All rights reserved. This material may not be published, broadcast, rewritten or redistributed.