STERLING HEIGHTS, Mich. - Their story shocked the community and made national headlines - four women murdered and their bodies dismembered then dumped in Detroit.
On Friday, one of the men believed to be connected to the murders was charged with the mutilation of the bodies.
James Cornelius Brown was arrested May 1 in connection with the killings.
The 34-year-old Detroit-area man is accused of moving the bodies of four women linked to online ads on Backpage.com for adult dating services.
He faces four counts of disinterment and mutilation of a dead body, a 10-year felony.
He is also charged with two counts of arson.
Police and prosecutors allege that on Dec.19, 2011, Brown placed the bodies of two women into the trunk of a car in Sterling Heights, drove into Detroit and abandoned the vehicle.
They further allege that on Dec.25, 2011, Brown placed the bodies of two other women into the trunk of a car in Sterling Heights, drove into Detroit, left the car near the garage of a home on Lannett Street and set the car and part of the home on fire.
---Home searched in Sterling Heights in connection with murder of 4 Detroit women
IMAGES: Police search home in Sterling Heights 
The victims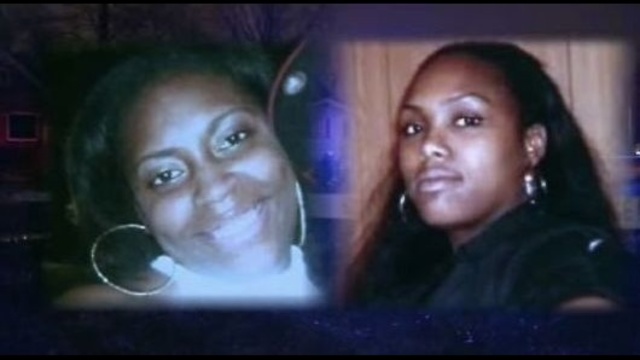 The bodies of Demesha Hunt and Renisha Landers were found December in car trunks in Detroit.
Six days later, the bodies of Natasha Curtis and Vernithea McCrary were found in a burning car. Three of the women had placed ads for escorts online. Authorities say they believe the women were killed outside Wayne County and dumped in Detroit.
About Backpage.com
Backpage.com, like craigslist.com, is an Internet bulletin board with listings for everything from child care to auto parts and forums on numerous topics.Craigslist.com took down its "adult services" section after several widely publicized cases, including the so-called "Craigslist Killer" case, in which Phillip Markoff was charged with the armed robbery and murder of a masseuse he had hired through the web site, and the armed robbery of two other women he also found through the site. Markoff committed suicide in jail awaiting trial.
Copyright 2012 by ClickOnDetroit.com. All rights reserved. This material may not be published, broadcast, rewritten or redistributed.