DETROIT -
A Detroit man has been sentenced for the brutal attack of a World War II veteran.
Paris Gomillion, 20, will spend the next five to 12 and a half years in prison for the February carjacking of then 86-year-old Aaron Brantley.  
The incident at a BP gas station on McNichols was all caught on tape.
The tape shows Brantley being pushed to the ground before his car is driven away.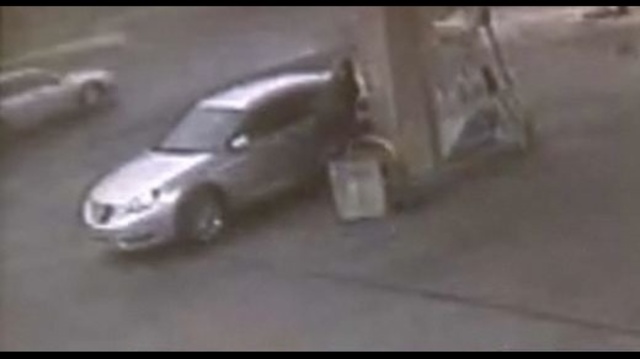 Brantley broke his leg during the attack and he could be seen on the surveillance video crawling across the parking lot for help.
Gomillion apologized in court on Friday, saying "I'm sorry for my actions and all the pain and suffering I've caused."
His 87-year-old victim didn't hear that apology.
Recovering from the attack
"I've been very sick since that incident happened to me at the gas station," says Brantley.
It's been five months since the carjacking.  Brantley, a father of eight, has had a birthday since then, turning eighty-seven.
Brantley is still recovering both physically and emotionally.
"Now I'm afraid to go to the gas station by myself.  Usually when I go to get gas, I have somebody else with me because I don't want the same thing to happen again," says Brantley.
Brantley was hoping Gomillion would get more time so he couldn't attack another elderly person.  Regardless, he says he is satisfied with the sentence after getting several letters from his attacker, apologizing over and over again.
"I told him that I prayed for him that he would never do that again and to somebody else," says Brantley. "He said 'he's sorry, he didn't know what happened to me.'"
Brantley tells Local 4 he is still receiving get-well cards, especially from children.  He says each one helps him each day.
Copyright 2012 by ClickOnDetroit.com. All rights reserved. This material may not be published, broadcast, rewritten or redistributed.