DETROIT - In an interview Friday with Local 4, Michigan Gov. Rick Snyder said he's wishing Detroit Mayor Dave Bing well as he recovers in the hospital for blood clots in his lungs.
"Well, the first thing is that I want to see him get well. That's the most important thing in terms of the mayor's health. But he's active still," Snyder said.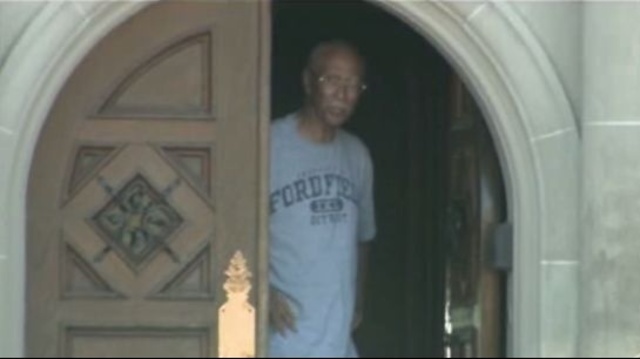 -Detroit Mayor Dave Bing has been recovering from surgery for a perforated colon at the Manoogian Mansion.
Bing's office said Thursday he was admitted to Henry Ford Hospital for treatment of pulmonary embolisms in both lungs. The 68-year-old had been at home recovering from surgery to correct a perforated colon.
Bing got a call from President Barack Obama on Friday. The two talked for five minutes and the president wished Bing well.
Snyder looking ahead to Detroit's financial future
Bing has a week to create the positions of a new chief financial officer and a program manager and then a month to hire them with approval by the governor.
The positions are part of the consent agreement approved this week by the city and the state to try to stave off the possibility of an emergency manager.
"The treasurer works with the mayor on coming up with these list of candidates and that process has already started," Snyder said. "And it's been a good, positive dialogue about working together."
Detroit faces a $200 million budget deficit and $13.2 billion in structural debt.
The governor, mayor and city council also have a month to appoint a nine-member financial advisory board to help run the city. 
"It's critically important to get the right people. And the way I view it, these are not political jobs. We just want really well qualified people that have significant financial experience or project implementation experience," Snyder said.
The naysayers include community leaders and four of the nine members of the Detroit City Council who voted against the consent agreement.
Snyder thinks he will eventually get support.
"Eventually. What you find is the adoption curve. Like anything else, you have people joining in real early and then you have skeptics," he said. "Usually, the best thing you can do is show results and success and they get on board."
The governor tells Local 4 there are not plans for any direct infusion of cash from the state to Detroit, but the state will provide aid for lighting, with state police and innovative grants that the city can apply for. 
The governor also joked about the federal indictment against activist Robert Davis charging him with theft from the Highland Park schools and who sued to stop the takeover process.
Snyder said, "He's got a lot of legal experience, now he can put it to use in a new context."
Copyright 2012 by ClickOnDetroit.com. All rights reserved. This material may not be published, broadcast, rewritten or redistributed.