IONIA, Mich. -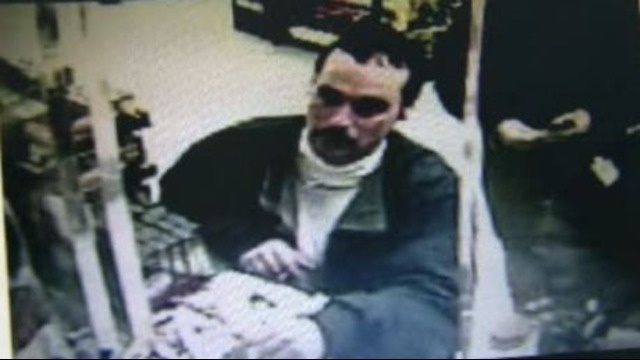 Police say a convicted killer who made a brazen escape from a Michigan prison has been captured in Indiana.
Indiana State Police Sgt. Ron Galaviz says Michael David Elliot was captured Monday evening in LaPorte County, Indiana.
A surveillance camera caught the image Elliot at an Elkhart, Ind. gas station.
He didn't know that the woman he abducted in Ionia, Mich. had a cellphone and from that same gas station was calling a 911.
Dispatcher: Does he have any guns or weapons? He escaped. He was in prison for murder.
Caller: A box cutter and a hammer.
Dispatcher: He has a hammer?
Caller: And a box cutter.
Elliot was serving a life sentence. He had been convicted of murdering four people in a drug-related robbery in Gladwin County. That was in 1993.
More: Michigan prison escapee murdered 4 in 1993
On Sunday evening, he used a stolen white uniform from the kitchen prison to blend with the snow. He penetrated two fences. Motion sensors apparently did not detect him in what prison officials call a vulnerable area.
"I will be demanding a very thorough investigation. It's obvious that there were some flaws in our security and we will need to assess what those are," said Michigan Department of Corrections Director Dan Heyns.
The prison didn't know he was missing until a head count was taken around 9:15. By that time, Elliot had a 2 to 3-hour head start. He carjacked the woman and headed west.
From inside the bathroom of the Indiana gas station the woman described Elliot to a dispatcher.
Caller: Facial hair.
Dispatcher: That's a beard, or like a mustache, or what?
Caller: I think a mustache, I don't know. I didn't look ...
Dispatcher: Okay, you need to stay in the bathroom. Okay? Do not leave the bathroom.
Her jeep was later found abandoned near Shipshewana, Ind. The victim escaped uninjured.
Back in Ionia, her son knew there had been a prison escape but didn't realize until her call early Monday morning that the fugitive had taken her.
"I'm very proud of my mom because a lot of people in her type of situation wouldn't be as calm and collected as she was," he said. "She's doing fine. Her nerves are understandable frazzled."
The woman is in her 50s.
Michael Elliot is 40 years old, 5 feet 8 inches tall and 160 pounds.
Michigan Dept. of Corrections
Michael Elliott
Copyright 2014 by ClickOnDetroit.com. The Associated Press contributed to this report. All rights reserved. This material may not be published, broadcast, rewritten or redistributed.