DETROIT - A convicted killer who escaped from a Michigan prison was due to return there after withdrawing his court motion fighting extradition from Indiana.
Michael David Elliot maintained his innocence after the brief hearing Thursday in LaPorte County, Ind., shouting "I'm innocent" from an elevator after being escorted from the courtroom.
Deputy LaPorte County Prosecutor Christopher Fronk says Michigan authorities were in LaPorte and expected to return Elliot to Ionia Correctional Facility later Thursday.
The Corrections Department's internal investigation found Elliot would have been detected Feb. 2 if an alarm zone at the Ionia Correctional Facility had been reset properly earlier in the day. Two prison employees have been suspended over the escape.
Read: Michigan AG to lead prison escape investigation
The review also found some sensors were misaligned, apparently letting Elliot crawl underneath an invisible detection beam without being noticed.
Elliot, 40, told investigators he began to think seriously about an escape due to heavy snow he thought could be used as cover, the report says, and he broke through fences while wearing white thermals to blend in. He chose Super Bowl Sunday because he thought staff might be distracted. But investigators found no evidence the Super Bowl was a factor.
They also found no evidence he had help from other inmates or staff.
The prison fences are equipped with motion sensors and carry electric current, but officials said Elliot, who was serving life in prison without parole, used hobby craft scissors and a belt buckle to pull back portions that do not carry an electric charge.
He also used a hook from his locker to dig out snow under a fence.
Elliot was convicted of fatally shooting four people and burning down their Gladwin County house in 1993 when he was 20 years old. He and his accomplices were trying to steal money from a drug dealer, police said.
Elliot claims to be innocent of the murders, and a co-defendant says he pulled the trigger and Elliot played no part.
Officials say that after the escape Elliot stole a Jeep in Ionia with a woman inside. She escaped when they stopped for gas in Elkhart County, Ind., more than 100 miles away from the prison.
Elliot was captured in another stolen vehicle in LaPorte County on Feb. 3.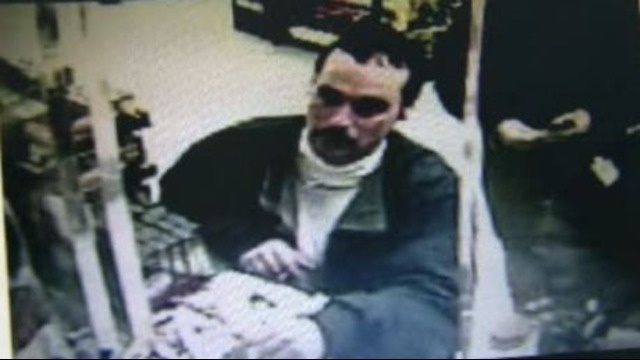 Copyright 2014 by ClickOnDetroit.com. The Associated Press contributed to this report. All rights reserved. This material may not be published, broadcast, rewritten or redistributed.