ANN ARBOR, Mich. - Michigan coach Brady Hoke has suspended cornerback J.T. Floyd, punter Will Hagerup and linebacker Brandin Hawthorne for a violation of team rules.

---Michigan football coach Brady Hoke
Hoke says in an announcement Sunday that the three players will not travel with the 19th-ranked Wolverines for the Outback Bowl against No. 11 South Carolina because each of them used poor judgment. He didn't specify which team rules were broken.

Floyd is a starting cornerback and Hagerup is the team's top punter. Hawthorne is a backup linebacker.
Floyd recorded 48 tackles and five pass breakups for the Wolverines this fall, starting all 12 games. Hawthorne had 19 tackles. Hagerup earned the Big Ten's Eddleman-Fields Punter of the Year award after averaging a league-best 45 yards per attempt this fall.

Hoke says it's an honor to play football for the University of Michigan and there are high standards and expectations for everyone that represents the program.
Hoke's team went 6-2 in the Big Ten, losing on the road to Nebraska and Ohio State. Michigan's other losses came to the teams that will play for the national title -- top-ranked Notre Dame and No. 2 Alabama.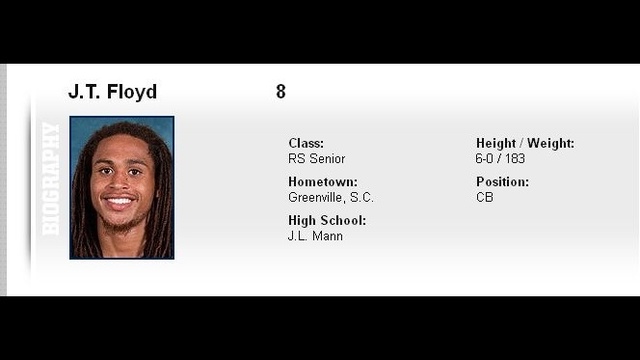 You may also like:
No. 19 Michigan will play in Outback Bowl
Michigan suspends Toussaint, Clark for Tide game
Michigan State center Derrick Nix gets community service
Copyright 2012 by ClickOnDetroit.com. The Associated Press contributed to this report. All rights reserved. This material may not be published, broadcast, rewritten or redistributed.