OAKLAND TOWNSHIP, Mich. - The scene this morning in Oakland Township is quiet. Police are guarding the taped off area where the search for Jimmy Hoffa will pick up at `10 a.m.
  It was aging mobster Tony Zerilli's tip that led to Monday's dig for Hoffa in Oakland Township.
Zerilli tried to get out to the dig site but was turned away by federal agents. He later said he is certain the Hoffa mystery will be solved.
As FBI agents began digging for Hoffa in a field once owned by a mafia boss, Zerilli sat on his porch pleased.
"Now everybody will know what I've told them is what happened, and I'm not looking for any notoriety," he said.
Read back: Zerilli's Hoffa burial location gains some credibility with old map
Zerilli was the No. 2 man in the Detroit mafia. He told the Local 4 Defenders and the FBI that Hoffa was buried in the Oakland Township field. That's what led to dozens of agents hitting the field with a backhoe and shovels, digging where a barn once stood.
Special section: The Hoffa Files
Zerilli says a team of mafia enforcers brought Hoffa there, beat him with a baseball bat and buried him alive.
Keith Corbett is a former prosecutor who prosecuted thousands of Detroit mafia cases. He says Zerilli's story ads up.
"You have to satisfy a federal district court judge or a magistrate that there is probable cause to believe that he is in fact here -- probable cause to believe evidence of a crime is here," said Corbett.
Zerilli says Hoffa was covered in concrete. On Monday, agents found concrete in the field where Zerilli says Hoffa was buried.
He says they will find out what really happened to Jimmy Hoffa.
"I don't know how to explain it. How sure am I? I'm sure. As sure as I possibly can be," said Zerilli.
If blood, bones or hair is found, a DNA test can be done to find out if there is a match to Jimmy Hoffa.
It may take at least a couple of days before we find out if this new lead has any merit.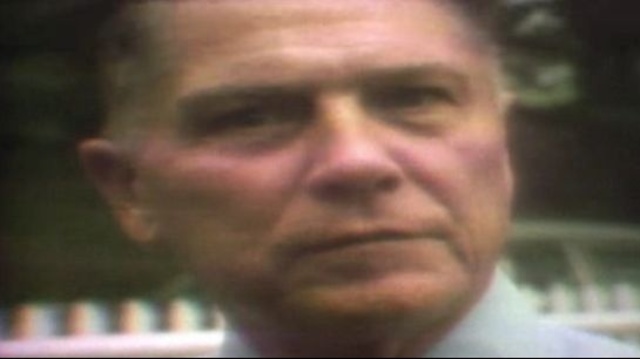 Jimmy Hoffa went missing July 30, 1975 and was declared dead July 30, 1982.
Copyright 2013 by ClickOnDetroit.com. All rights reserved. This material may not be published, broadcast, rewritten or redistributed.