HOWELL, Mich. -
A 43-year-old man has been charged in connection to at least one in a series of roadway shootings in Livingston County.
Raulie Casteel, of Wixom, was arrested at his home this week after 24 reports of roadway shootings surfaced in Livingston, Oakland, Ingham and Shiawassee counties. Nearly half of the shootings were reported in Wixom, Oakland County.
Casteel was charged Wednesday for an Oct. 18 shooting on Interstate 96 in Howell. He faces several charges including assault with a dangerous weapon (a pistol), carrying a weapon with unlawful intent, intentionally discharging a weapon from a motor vehicle and three counts of possession of a firearm in the commission of felony.
Police said Casteel used a 9-milimeter pistol.
The task force said it will continue investigating the other shootings. At this point, Casteel only has been charged in connection to just the Oct. 18 shooting on I-96.
Casteel graduated from Michigan State University in 1997. Police said a witness told detectives she saw a Michigan State vanity license plate on the shooter's vehicle. Police found the vehicle witnesses described with the university license plate. That's how they tracked down Casteel and arrested him at his home.
He is scheduled to appear in court Nov. 14 for a preliminary exam. His bond was set at $2 million cash.
He has been held at the Oakland County Jail.
Police and federal investigators have not ruled out the possibility of more than one shooter.
More charges are expected to be filed in the other counties where the shootings were reported.
Read more: Suspect has political presence online
Roadway shootings stretch across four counties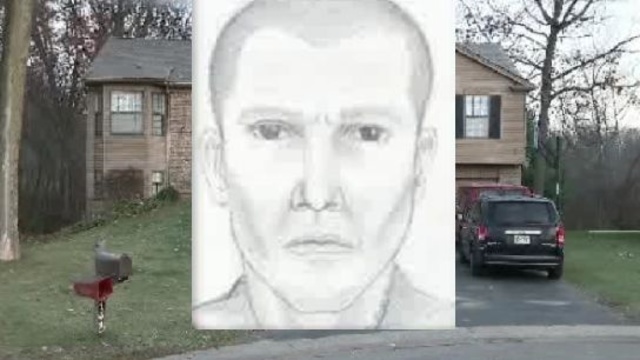 The shootings began Oct. 16 and stretched from Oakland County west to Ingham County. The targets mostly were cars traveling on roads near Interstate 96. Only a handful of shootings actually occurred on the interstate.
Police had said they were looking for a man in his late 20s or early 30s driving a dark car. They put out a sketch of him.
Police were urging people to stick to their routines, but the shootings caused some anxious drivers to avoid their usual routes. Authorities said they received 2,800 tips in their hunt for the gunman, and a $102,000 reward was being offered for information.
More: FBI, ATF boost Michigan roadway shootings reward to $102,000
Nearly half the shootings were in Wixom in Oakland County. On Oct. 27, a man driving to Detroit for the World Series was shot in the hip on I-96 in Livingston County.
Police increased patrols for fans attending Saturday's Michigan State football game.
Copyright 2012 by ClickOnDetroit.com. All rights reserved. This material may not be published, broadcast, rewritten or redistributed.