PONTIAC, Mich. -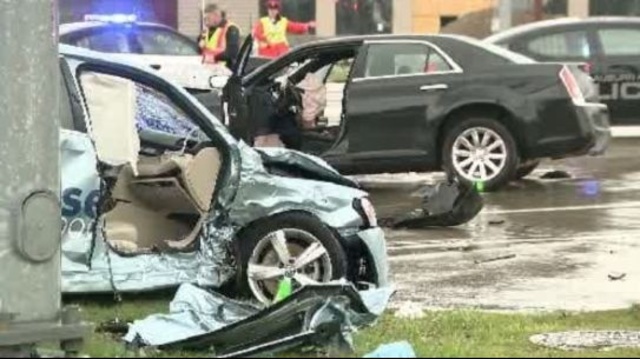 Oakland County Executive L. Brooks Patterson is expected to return to his desk in the Executive Office Building next week.
The exact date will be determined in the coming days.
His first order of business will be to hold a staff meeting with all his deputies and directors.
"My staff has briefed me daily on county business during my recovery," Patterson said. "But I'm looking forward to getting back behind my desk where I can work on county business firsthand."
Patterson will continue his physical therapy after he returns to the office.
"I'm still on the mend. But I've made significant progress to be able to get back in the saddle," Patterson said.
Patterson and his security officer, James Cram, were injured in an Aug. 10 crash in Auburn Hills when a Volkswagen Passat turned in front of Patterson's Chrysler 300.
Related:
Images: L. Brooks Patterson injured in car crash
Watch: L. Brooks Patterson not wearing seatbelt in car crash
Watch: L. Brooks Patterson injured in serious car crash
Copyright 2012 by ClickOnDetroit.com. All rights reserved. This material may not be published, broadcast, rewritten or redistributed.