BLOOMFIELD TOWNSHIP, Mich. -
A 911 call echoing the cries from a 17-year-old to a 911 dispatcher saying he had been shot in the chest by his grandma was played Monday during a court hearing.
Sandra Layne is charged with murder for the death of her grandson, Jonathan Hoffman.
Listen: 911 call from West Bloomfield grandson's shooting death
Hoffman was killed May 18 at the condo he shared with his maternal grandparents in West Bloomfield Township, northwest of Detroit. His parents live in Arizona.
A detective has testified that Hoffman called 911 to report that his 74-year-old grandmother had shot him "in the chest and he was going to die."
Three minutes after the initial call, Hoffman told dispatchers he was shot again.
West Bloomfield Township Officer Derrick Kassab testified that Layne surrendered to officers and screamed, "I murdered my grandson."
Complete coverage: West Bloomfield grandmother accused of shooting grandson to death
Kassab said Layne was hysterical and kept asking officers how her grandson was doing.
A medical examiner testified that Hoffman died from five gunshot wounds - three to his chest, one to his arm and one to his stomach.
After hearing from 5 witnesses, looking at more than a dozen crime scene and listening to the 911 call - 48th District Court Judge Kimberly Small bound Layne over to stand trial on open murder and possession of a firearm in the commission of a felony.
More: West Bloomfield teen's father says he was good kid who respected grandparents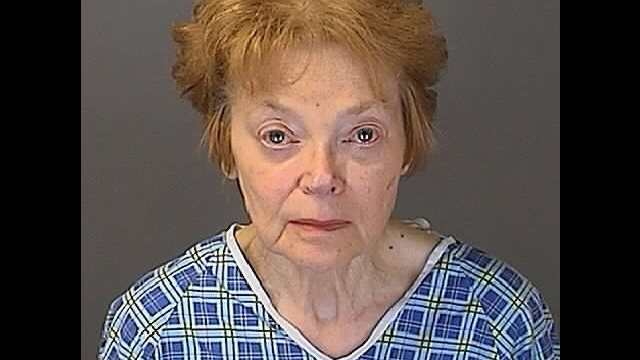 Sandra Layne is charged with murder for the death of her grandson, Jonathan Hoffman.
-- Jonathan Hoffman
Copyright 2012 by The Associated Press. All rights reserved. This material may not be published, broadcast, rewritten or redistributed.