WIXOM, Mich. -
Wixom police say a 43-year-old man has been arrested in connection with with dozens of shootings across four Michigan counties that resulted in at least one injury.
Police said the man was taken into custody after a gun and ammunition was taken from his home and tested positive in a ballistics lab.
His home, which is in the area of the King Court neighborhood in Wixom, was searched Monday night.
"Police were everywhere. You could see the lights flashing. You knew something wasn't right. For everyone's safety. But I hope they have the guy. My wife drives that road everyday," one neighbor told Local 4.
A victim, who was doing a follow-up interview with police, led police to suspect. Police told Local 4 Tuesday afternoon the man in custody has not been cooperative and has not made a confession. He also has refused to take a lie detector test.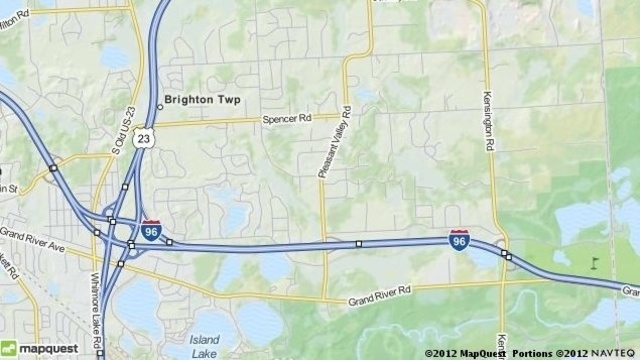 The suspect can be held up to 72 hours before prosecutors decide whether he will face any state or federal charges. He has no criminal background.
The shootings began Oct. 16 and stretched from Oakland County west to Ingham County. The targets mostly were cars traveling on roads near Interstate 96. Only a handful of shootings actually occurred on the interstate.
More: Police: Recovered bullets link Michigan roadway shootings
Police had said they were looking for a man in his late 20s or early 30s driving a dark car. They put out a sketch of him.
Police have urged people to stick to their routines, but the shootings caused some anxious drivers to avoid their usual routes. Authorities said they have received 2,800 tips in their hunt for the gunman, and a $102,000 reward is being offered for information.
More: FBI, ATF boost Michigan roadway shootings reward to $102,000
Nearly half the shootings were in Wixom in Oakland County. On Oct. 27, a man driving to Detroit for the World Series was shot in the hip on I-96 in Livingston County. And police increased patrols for fans attending Saturday's Michigan State football game.
Police are asking anyone with information on the shootings to call 800-773-2587 or 248-624-6114.
Copyright 2012 by ClickOnDetroit.com. All rights reserved. This material may not be published, broadcast, rewritten or redistributed.