HOWELL, Mich. - The Livingston County Sheriff's Department is asking for the public's help in identifying suspects who broke into two AT&T Wireless stores in Howell.
The suspects broke into both stores -- one at 1251 Lawson Drive and the other at 4014 E. Grand River -- early Monday morning and stole numerous cellphones.
Anyone who can help identify the suspects shown in the attached surveillance images should contact the Livingston County Sheriff's Office at 517-546-2440 or Crime Stoppers at 800-SPEAK-UP.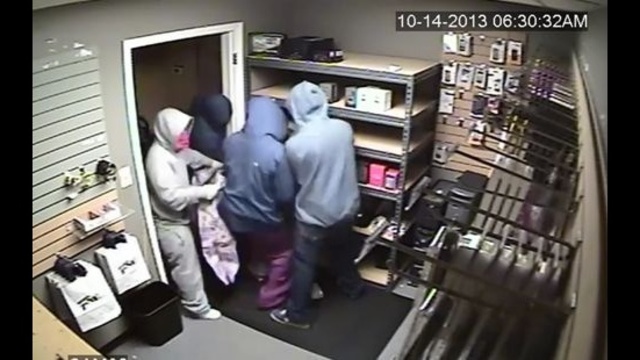 Copyright 2013 by ClickOnDetroit.com. All rights reserved. This material may not be published, broadcast, rewritten or redistributed.