MADISON HEIGHTS, Mich. -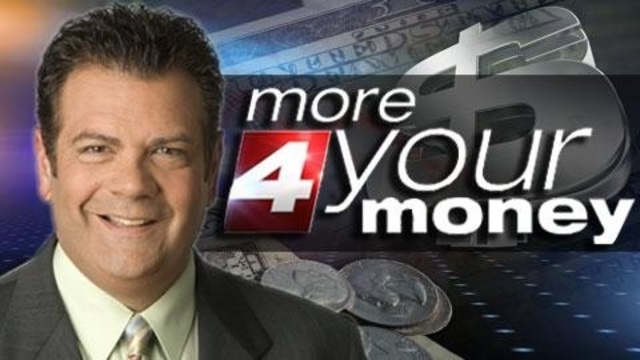 The Madison Athletic Club was around for 34 years. Note the "was" part of that sentence!
That's a long time for an independent gym in a world filled with Powerhouse, LA Fitness and Fitness 19 chain storefronts popping up everywhere. MAC owner Steve Jacob taped white paper to the front doors and put up a quick thank you note telling customers and employees alike it is the end of an era. MAC suffered an economic heart attack while trying to help clients prevent their own heart attacks. Not enough business in a down economy and some bare knuckle competition did in the formerly old reliable, ultra modern facility.
The competitive nature of the business took about an hour to rear its ugly head. The vultures [the aforementioned clubs] flying slow lazy circles around the MAC parking lot the minute the word got out. They were offering the MAC's members discounted memberships to their gyms. One gym left a representative standing in the parking lot all day long hustling every vehicle that rolled into the empty parking lot.
Read more: Madison Athletic Club closes without warning
That is the brass tacks business end of this story. There are some things going on here that Mr. Jacob clearly can not be very proud of as he exits the fitness game. First off, the company website is still up with no notice of the closure.
Numerous employees came to the club today and unaware they were unemployed until they couldn't get in the place. While legal, it certainly is not fair and more than that it is decidedly not the way to win friends and influence people! Gym members told us today the MAC was selling memberships just yesterday, one guy telling us a family had been given the nickel tour yesterday afternoon. Now they would be happy to get even that nickel back! But the real shocker is the fact that on the Groupon website the MAC was hawking [and in fact sold at least 30 discounted new memberships] on the day the business closed. It was the deal of the day!
Groupon, when we called their media representative, was unaware of the gym's closure. They said they had been in touch with the MAC as recently as yesterday. The only good news for those 30 plus people thinking they'd purchased a gym membership will get their money back. Groupon's policy is to make its members whole if the business they're partnering with fails.
MAC member Jennifer Fox of Royal Oak was more than a little surprised early this morning when she signed onto Facebook and found conversations regarding her gym's shuttering. She'd just purchased a full year membership for both her and her husband on Mother's Day. They just had their first child, who turns six months old next week. Because the daycare would accept their daughter it was their plan to get on a serious workout schedule. She says she'll try and get her money back with a credit card challenge but doesn't expect to get her money back. She said "I'd like some kind of explanation from the owner about what's going on.
It's like hearing people who pay for wedding dresses and showing up and the doors are shut after they had paid." She's right. When we went over to the club we found Amanda Gehrke looking to do her daily workout. She was deeply disappointed and shocked too. She said "a little head's up would have been nice so I could have been looking for a place to workout or you know something for your customers who have been loyal to you." This thing smells to high heaven, yet there is little anyone can do, especially if a bankruptcy is where what is left of the MAC business is headed.
There is little to take away from this scene that is good. Paying for services up front is not usually a good idea. It's an even less of a good idea for identity protection purposes to give your credit card number over to a business to keep on file. The convenience may only be short lived. Yet as I pull back from this ugly crash into the rocks it strikes me that when an established business owner tells you the weak economy is at the heart of this kind of ugly end; believe him. Things are not good out there for businesses of all kinds, even the seemingly healthy ones.
Copyright 2012 by ClickOnDetroit.com. All rights reserved. This material may not be published, broadcast, rewritten or redistributed.