LOS ANGELES - It's a fight her lawyer is taking up with the court. Rima Fakih's family wants to take her to Lebanon, saying it's in her best interest.                                                                                            
A video captured by TMZ shows Dearborn's own and former miss USA Rima Fakih appearing unsteady on her feet just moments after leaving a Los Angeles night club. At one point Fakih yells to the photographer, "Hey!  I'm not driving!"   That's important because Fakih was arrested for driving drunk down Woodward Avenue.  She was sentenced in May and is on probation.  Fakih has been trying to make her mark in LA, but once family members say the TMZ video Rima Fakih was ordered to come home ASAP.
Her attorney Otis Culpepper said, "Like any other parent, your child is away from you.  She's not an old person. She is just 26-years-old. So, she's still a relatively young person and they just want to make sure she's alright."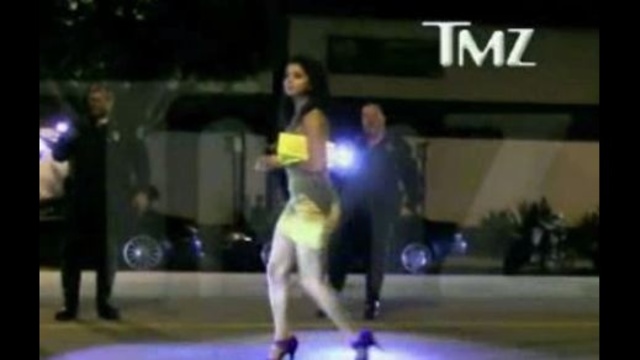 --Fakih yells to photographer, "Hey, I'm not driving!"
Culpepper said Fakih did not violate the terms of her probation. "She stumbles at one point and whether that is due to alcohol or not – I'm not one to say."
--Rima Fakih crowned Miss USA 2010
Although Rima Fakih may not have violated her probation legal analyst Todd Flood said Fakih may not be in the clear.  "The judge can say 'Hey listen, I saw this and I want you to come in front of me so I can make sure you're ok'.  That's a good check and balance to somebody who is on probation."
Related:
Watch: Former Miss USA Rima Fakih sentenced in DUI
Exclusive: Rima Fakih discusses DUI
Police: Ex-Miss USA was above legal alcohol limit
Copyright 2012 by ClickOnDetroit.com. All rights reserved. This material may not be published, broadcast, rewritten or redistributed.