WAYNE, Mich. -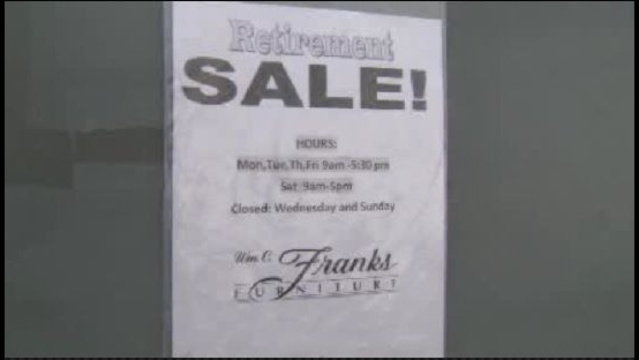 Franks Furniture Store has been a fixture in the community of Wayne for years.
When the store exploded in 2010 the community showed its support, but now the owner says it's time to retire.
Residents say the store will be missed by many. It's been almost two years since a gas explosion leveled Franks Furniture.
Two people lost their lives in that explosion and now the city is losing the store that some call an old friend.
"My husband is the youngest of 9 kids, we all have bedroom furniture from Franks Furniture," said Jennifer Geltzin "It's you know the staple here and where to get it from."
After the explosion the company moved to a warehouse down the street.
Monday the owner of the store, Paul Frank, who was badly burned in the explosion, said he is closing what little is left of his neighborhood icon.
At a near by business, Hennery's Service Center, a plaque still hangs in honor of the the four people who risked their own lives to save Paul after the explosion.
"I grew up on this town on this street and its taken a really big hit," said neighbor Liz Meyers.
Few communities can afford to lose another business and it is especial upsetting when the business is like an old friend.
Copyright 2012 by ClickOnDetroit.com. All rights reserved. This material may not be published, broadcast, rewritten or redistributed.