WEST BLOOMFIELD TOWNSHIP, Mich. - The West Bloomfield woman accused of shooting and killing her 17-year-old grandson did not own her gun for more than a few weeks before the shooting.
Sandra Layne faces an open murder charge after her grandson, Jonathan Hoffman, was shot eight times at her home on Friday. Hoffman called 911 but died at the home.
Complete coverage: Grandmother shoots, kills grandson
The owner of the gun shop where Layne purchased the weapon said she did learn how to shoot.
"We do have instructors, like the lady in particular did take a couple lessons, too. So she learned how to use the gun, too," said Ray Jihad, of Target Sports.
It's a Glock 17, 9 millimeter pistol which holds 17 rounds in a magazine. Layne also purchased an EZ loader and some plastic bullets to practice shooting.
"Nine millimeters are simple to handle. They are going to have less recoil. They are going to have less of what people call a kick," said Jihad.
Layne's defense attorney said she feared her grandson who was charged with marijuana possession and placed on probation on April 12.
The bill of sale from Target Sports shows Layne bought the gun on April 27. She paid $700 cash.
The 74-year-old is not alone. Jihad showed Local 4 his sales from the past 10 days which includes customers born in the 1920s, 1930s and 1940s.
"Crime is up all over the state, especially in the city of Detroit. So we do have a lot of elderly people come in," Jihad said.
Anyone can buy a handgun with a purchase permit which can be obtained from local police. It requires a pass and a background check.
The loaded gun can be kept at a home without any further permit.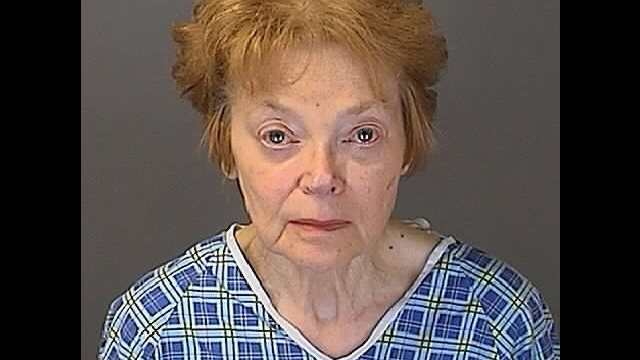 Copyright 2012 by ClickOnDetroit.com. All rights reserved. This material may not be published, broadcast, rewritten or redistributed.