STERLING HEIGHTS, Mich. - "You're gonna die, too. You're gonna die, too!"
Chikata Madison couldn't hold back. The mother of murder victim Renisha Landers was in court Friday and for the first time saw the man accused of dismembering her daughter and her daughter's friend, Demesha Hunt. The women's bodies were found stuffed in a car's trunk and dumped in Detroit last December 19th.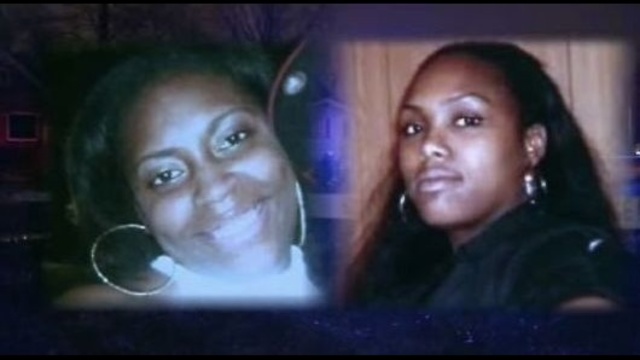 James Brown, 24 of Sterling Heights is accused in that crime and also accused of the dismemberment and burning of the bodies of two more women, Vernithea McCrary and Natasha Curtis. Their bodies were also found in a truck of a car last Christmas day in Detroit. Brown was an imposing figure in court. Standing at least 6'6 and weighing perhaps 300 pounds, the cuffed suspect stared down our Local 4 camera as he was being led in and out of court.
He also stared down Madison briefly, after her outburst "You're gonna die, too." Extra security in the courtroom called for quiet.
---Home searched in Sterling Heights in connection with murder of 4 Detroit women
IMAGES: Police search home in Sterling Heights 
This case was originally charged in Detroit, but was moved to Sterling Heights. This is where police likely believe the killings took place.  Brown lived with his mother in Sterling Heights, and police say 3 of the 4 women had escort ads on the website www.backpage.com The mothers of Hunt and Landers say they don't want to discuss the alleged "escort" aspect of the case, but will talk about it at a later date. Demesha Hunt's mother, Denise Reid held a 16 month old girl in court. The toddler is the daughter of Hunt. 
No murder charges have yet to be filed in the case. Sterling Heights Police investigators wouldn't comment on the on-going investigation, but Brown's attorney says more charges could come at anytime. Brown goes back to court August 13th.
About Backpage.com
Backpage.com, like craigslist.com, is an Internet bulletin board with listings for everything from child care to auto parts and forums on numerous topics.Craigslist.com took down its "adult services" section after several widely publicized cases, including the so-called "Craigslist Killer" case, in which Phillip Markoff was charged with the armed robbery and murder of a masseuse he had hired through the web site, and the armed robbery of two other women he also found through the site. Markoff committed suicide in jail awaiting trial.
Copyright 2012 by ClickOnDetroit.com. All rights reserved. This material may not be published, broadcast, rewritten or redistributed.