DETROIT - The mother of a security guard shot to death while trying to stop a carjacking in Detroit told the man convicted of his murder that she would adopt him as a son in spirit to pray for him.
When given her time to speak before the court at Jeremy Jackson's sentencing on Tuesday, Camille Meeks said she hoped Jackson would be enlightened.
"Don't let anyone tell you that you cannot change," she said. "I take you this day as sons in the spirit, committed to pray for you that you would come to know God."
[Web exclusive] Uncut video of Camille Meeks' speech
Meeks' son, Courtney, died Feb. 26 when he ran out to the parking lot of a CVS store on Schaefer Highway to help a woman whose cousin and young son were in a car as it was being taken at gunpoint by Jackson and another man, Jamare Rucker. Rucker received the same sentence later on Tuesday.
Courtney Meeks, 24, had been on duty as a security guard at the store. He died from a single gunshot to the neck.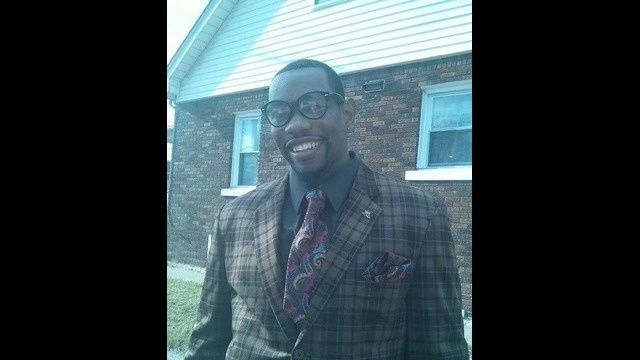 "My family tree will never be what it could have been through my son, Courtney Martez Meeks," Camille Meeks said. "As his mother, I will not have the joy of experiencing grandchildren and great-grandchildren from him."
The mother said her son was on his way to fulfilling his dream of becoming an FBI agent.
Jackson was sentenced to two years on the felony firearms charge, 10 to 20 years on the armed robbery charge and 33 to 60 years on the second-degree murder charge.
"There's a lot of things I would like to say, but I really don't know the words," Jackson said. "I am deeply, deeply sorry for what I did."
Copyright 2014 by ClickOnDetroit.com. All rights reserved. This material may not be published, broadcast, rewritten or redistributed.