CANTON TOWNSHIP, Mich. - There was a new search Tuesday for a Canton man who vanished without a trace in January.
Matt Morris' stopped showing up for work at Kroger and his car was found abandoned in the parking lot of the Emagine Theatre on Ford Road. Friends who went to his apartment said food was still on the table and he had left behind medication he uses for his diabetes.
Police said there hasn't been any activity on the 36-year-old's cell phone or credit cards.
Sky 4 was over the scene of a wooded area off Ford Road near Morris' apartment as investigators fanned out looking for clues.
Police didn't find anything.
His friends have been working closely with police to find Morris.
"If I was inclined to believe in aliens, I would think he got abducted. I mean, he literally has disappeared with zero trace," said Peter Skinner.
His friends told Local 4 they hope the outcome is good, but mainly want closure as to what happened.
Previous stories:
Missing man has friends, police baffled
Friends ask for helping finding missing Canton Man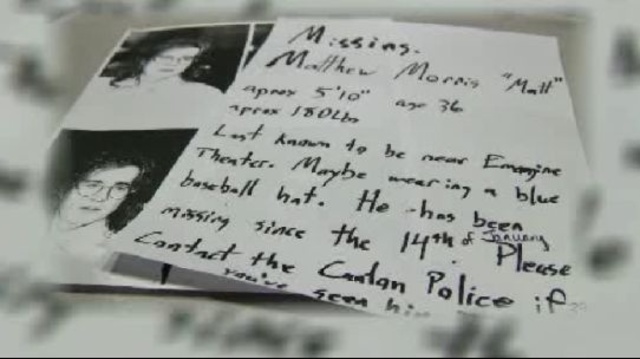 Copyright 2013 by ClickOnDetroit.com. All rights reserved. This material may not be published, broadcast, rewritten or redistributed.