DETROIT - One person was taken to a medical facility after a potential hazmat scare in Detroit's southwest side.
Something was reported to have been spilled at the CSX rail yard on Dix Road.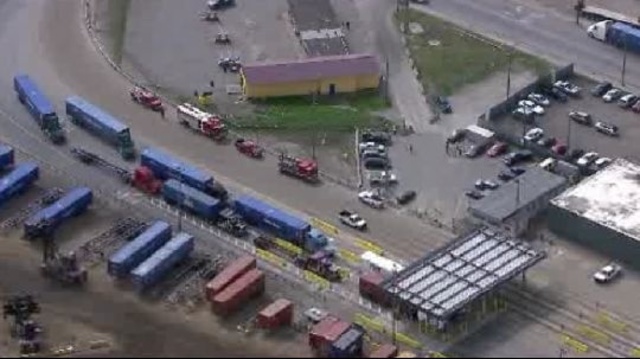 The fire department as well as CSX materials specialists responded. No leaks were detected and the fire department has since left the area.
One person working at the site reported a headache and was taken to a medical facility for a precautionary evaluation.
Operations are expected to resume this afternoon.
About the CSX rail yard:
The CSX rail yard in Detroit is a stop for trains running on the CSX railroad in Michigan.
CSX operates more than 1,200 miles of track in 45 states (all except Tennessee, Delaware and New Jersey).
From their website, "CSX carries a variety of commodities important to our economy and way of life, including consumer products, automobiles, food and agriculture products, coal and chemicals. Products shipped in Michigan include intermodal containers, coal, grain, agricultural products, light trucks, passenger cars and iron and steel scrap." The trains that transport these commodities pass through the CSX rail yard in Detroit between the Livonia and Flint rail yards.
Copyright 2013 by ClickOnDetroit.com. All rights reserved. This material may not be published, broadcast, rewritten or redistributed.