NEW YORK -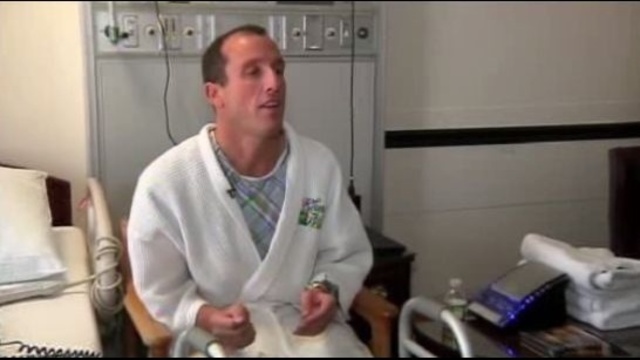 Well-known Oakland County attorney Richard Bernstein has decided to take on New York City Hall
after he was seriously injured when a bicyclist struck him in Central Park.
Bernstein, who is blind, is a devoted runner who was training for the New York City Marathon in August when he was run down by a bicyclist while walking in the pedestrian lane at the park. He suffered a broken hip, broken pelvis and he needs major dental surgery after striking the pavement.
Bernstein has been recovering from the wreck since mid August in a New York City hospital. He has had plenty of time to work on his lawsuit against the city.
"All I want is to make Central Park a safe place for everybody," he said.
His lawsuit claims Central Park is inaccessible to the blind and other who are handicapped because the city does not enforce rules for bicyclists. The suit also claims the park does not have adequate pedestrian signals.
"Provide the court with an action plan. An action plan that simply states how you are going to make Central Park safe," Bernstein said.
Bernstein does not want money. He simply wants to see a change.
"I'm fighting just to make the park safer. Safer for children. Safer for seniors. Safer for disabled people. I'm just fighting to make this a better, safer park," he said.
The lawsuit will be field Thursday.
Copyright 2012 by ClickOnDetroit.com. All rights reserved. This material may not be published, broadcast, rewritten or redistributed.