DETROIT - Oakland County's top elected official has been released from the hospital after spending weeks recovering from a traffic accident last month.
The office of Oakland County Executive L. Brooks Patterson said Friday that he's in good spirits after leaving at McLaren Oakland Hospital.
"I've made great progress under the outstanding care of the staff at McLaren Oakland Hospital," Patterson said. "I look forward to continuing the healing process so that I can return to the Executive Office Building soon."
Patterson will continue his physical rehabilitation at an undisclosed location in Oakland County.
Patterson was not wearing a seatbelt in the Aug. 10 crash in the Detroit suburb of Auburn Hills and has had surgery to repair broken bones.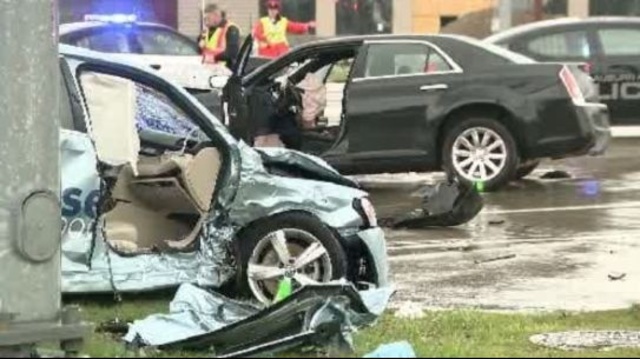 He also had a gash to his scalp.
Patterson's security officer, Jim Cram, who also was injured in the crash, remains hospitalized. No discharge date has been set for Cram.
The driver of the other vehicle has been charged in the crash.
Copyright 2012 by ClickOnDetroit.com. All rights reserved. This material may not be published, broadcast, rewritten or redistributed.