WYANDOTTE, Mich. -
A dive team is in the water searching after a vehicle drove into the Detroit River Monday night near Oak Street and Biddle Avenue in Wyandotte.
Wyandotte police are not sure how many people were in the vehicle, a red pickup truck, at the time it went into the water. The U.S. Coast Guard and Border Patrol also are involved in the search.
"We're not certain how many people were in the vehicle," said Wyandotte Police Chief Danny Grant. "We're looking for a red or burgundy vehicle, make unknown at this time, but a pickup truck. It was parked in the center of the parking lot here and then some of the witnesses heard the engine gun and then come across the parking lot at a high rate of speed, jump over the curb, cut across about 75 feet of grass, crash through the railing and actually go quite a ways from the shoreline."
Grant says the truck floated for a while and got caught in the current which was moving about 6 miles per hour at the time. He said the truck sank about 75 yards down river from where it entered the water.
Stay with ClickOnDetroit.com and Local 4 for more information as it becomes available.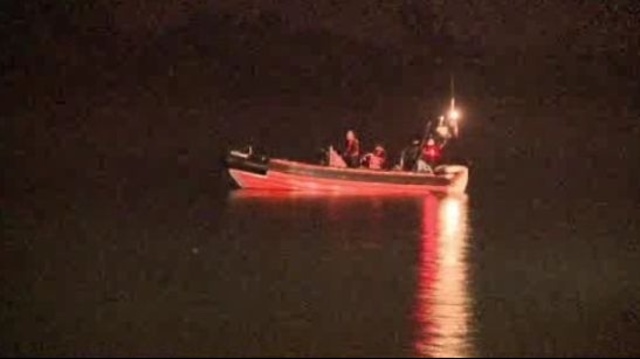 Tim Pamplin, WDIV
20992660
Copyright 2013 by ClickOnDetroit.com. All rights reserved. This material may not be published, broadcast, rewritten or redistributed.