WIXOM, Mich. -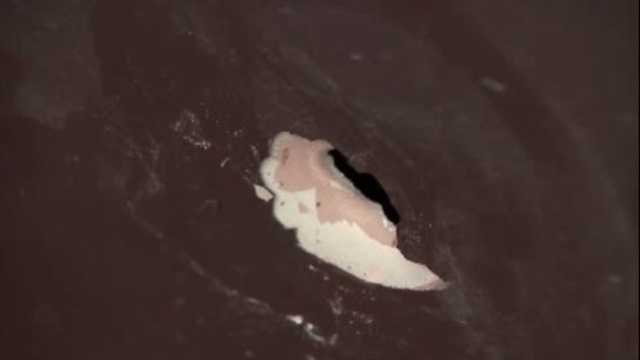 The investigation into multiple roadway
shootings in the city of Wixom
has now expanded across the city and across county lines.
For more than three hours Friday evening a newly-formed, multi-jurisdictional task force met behind closed doors and poured over dozens of tips which could lead to a suspect.
"Know that we are coming for you," said Wixom Director of Public Safety Clarence Goodlein. "It's only a matter of time. We're coming for you."
In the past week, there have been a total of 16 reported shootings on roads in Wixom, Commerce Township, Lyon Township, Howell and Webberville. All of the communities are located near the Interstate 96 corridor between western Oakland County and Ingham County.
In many cases, drivers have reported seeing a gunman traveling toward them in the opposite direction, firing shots at their vehicle. So far, no one has been injured. However, in some cases, the bullets have come very close to the drivers.
"Well, I think it's crazy," said Raymond Bufford, of Wixom. "People are getting shot all over the place. Kids are scared. The parents are scared. Someone has to put a stop to it."
The suspect's vehicles is described as a a dark colored sports car covered with racing stripes. The headlights are possibly tinted blue.
Police have beefed up patrol enough to ease fears for a bit.
"Thank God no one has been shot," said Victor Vulaj, of Wixom. "No one has been hurt, but it's still weird when you hear things like this. It brings back memories of the sniper, everything that happened in (Washington D.C.). We have good faith in our police department right here and hopefully they can catch this person and make an example of them."
The majority of the shootings have been reported on Wixom Road in Wixom. Many drivers tell Local 4 they are avoiding the area.

-- During a news conference Friday, the Oakland County Sheriff offered this map of reported shootings along the Interstate 96 area from eastern Ingham County to western Oakland County. Reports have come from an area near Webberville, another area in Livingston County and Oakland County's Wixom and Commerce Township.
Copyright 2012 by ClickOnDetroit.com. All rights reserved. This material may not be published, broadcast, rewritten or redistributed.