DETROIT - The polls for Tuesday's elections have opened.
There are several issues on the ballot across metro Detroit -- including the race for a new Mayor of Detroit.
Benny Napoleon is going head-to-head against Michael Duggan in an attempt to become the city's new leader.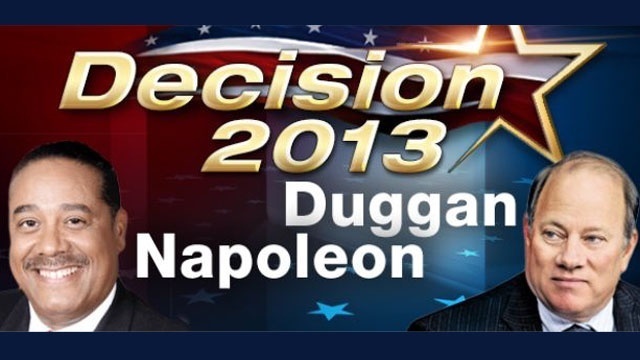 There are also more than 200 city, township, school and millage proposals on the ballot across metro Detroit.
Read: Michigan Voter Rights
Check: Find your polling location
Read: School security proposals on several Metro Detroit ballots
Read: New Detroit districts mean historic changes to City Council
Local 4 and ClickOnDetroit.com will broadcast a special webcast, hosted by Guy Gordon, beginning at 7 p.m. Tuesday to discuss today's election day happenings.
The polls will close at 8 p.m.
For complete coverage on the races visit our special coverage page DECISION 2013.
Copyright 2013 by ClickOnDetroit.com. All rights reserved. This material may not be published, broadcast, rewritten or redistributed.