DETROIT - The polls have closed for Tuesday's general election.
Clerk's offices across southeastern Michigan will begin tallying the votes for more than 200 elections. Among the races garnering much of the attention has been the race for Detroit Mayor where Benny Napoleon is running against Mike Duggan.
Click here to watch the live webcast on your mobile device.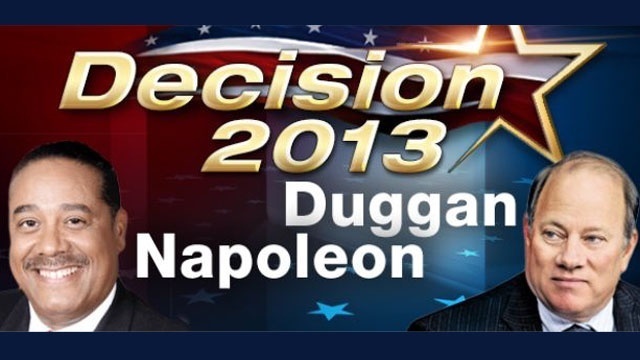 Stay with Local 4 and ClickOnDetroit.com as the results come into the newsroom. We will keep you updated as the results are made available to us.
For complete coverage on the races visit our special coverage page DECISION 2013
Copyright 2013 by ClickOnDetroit.com. All rights reserved. This material may not be published, broadcast, rewritten or redistributed.