STERLING HEIGHTS, Mich. - A Macomb County man is accused of murdering four women, locking their bodies in the trunks of their own cars, and then abandoning the cars on the streets of Detroit.
The Macomb County Prosecutor's Office charged Sterling Heights resident James Brown Monday with the murders of Demesha Hunt, Renesha Landers, Natasha Curtis, and Vernithea McCrary. 
Brown faces four counts of First Degree Murder, a life felony, four counts of Disinterment and Mutilation of a dead body, a ten-year felony, one count of Arson of Real Property, a ten-year felony, and one count of Arson of Personal Property, a five-year felony. He has pleaded not-guilty.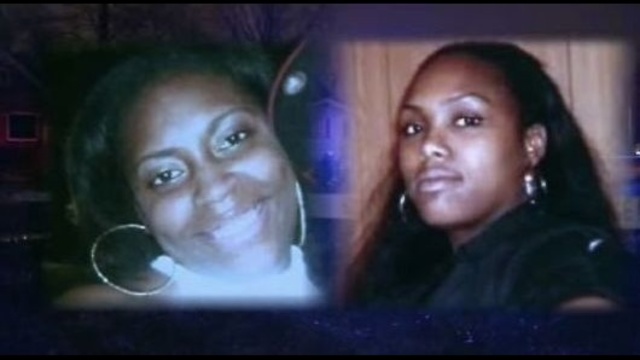 Police and prosecutors allege that Brown, 24, initially made contact with the women through the internet website www.backpage.com.  On December 18, 2011, Hunt and Landers drove to Brown's home on Vancouver in the City of Sterling Heights.  Their dead bodies were found the next day in the trunk of a car on Promenade in Detroit. 
Curtis and McCrary drove to Brown's home on December 24, 2011.  The following day, Detroit Police were called to a burning car on Lannette.  Curtis and McCrary were found dead in that car's trunk, burned beyond immediate identification.
Cell phone records show that the final calls made from the victims' phones were transmitted through the cell tower adjacent to Brown's house on Vancouver.
IMAGES: Police search home in Sterling Heights 
"The parents and relatives of these women have suffered so greatly," said Macomb Prosecutor Eric Smith.  "We will work to bring closure to these grieving families."
"The families and friends of the victims can rest assured no stone will go unturned to bring them justice," said Sterling Heights Police Chief Michael Reese.  "We are conducting a thorough investigation and our focus is to do everything we can to keep the citizens safe and to work with the Macomb County Prosecutor's Office to obtain a conviction in this case."
About Backpage.com
Backpage.com, like craigslist.com, is an Internet bulletin board with listings for everything from child care to auto parts and forums on numerous topics.Craigslist.com took down its "adult services" section after several widely publicized cases, including the so-called "Craigslist Killer" case, in which Phillip Markoff was charged with the armed robbery and murder of a masseuse he had hired through the web site, and the armed robbery of two other women he also found through the site. Markoff committed suicide in jail awaiting trial.
Copyright 2012 by ClickOnDetroit.com. All rights reserved. This material may not be published, broadcast, rewritten or redistributed.