DETROIT - The younger brother of an 8-year-old girl told children's advocacy workers he watched as she was stabbed to death in their Detroit home.
Tameria Greene was found bleeding on the floor of the family's apartment on Dec 30.
Mother, Semeria Greene is charged with murder for the slaying of Tameria.
She was arrested and her four other sons were taken into protective custody.
A petition filed Monday in Wayne County Juvenile Court on behalf of the state Department of Human Services reveals that Tameria's 4-year-old brother witnessed her murder.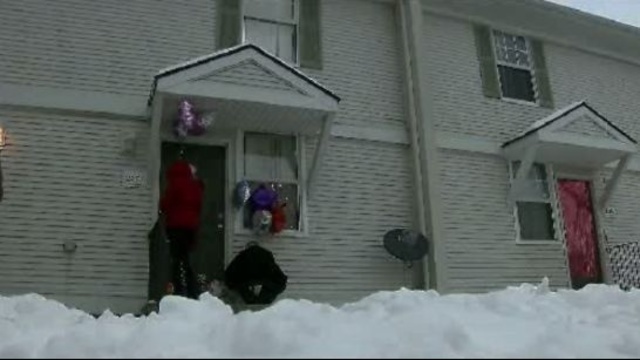 Watch: Documents reveal more about slain Detroit girl's home life.
The petition was filed in a neglect case involving Greene's four sons.
It says the boy told child advocacy workers that she "had a big knife and cut his sister and his mother killed Ti-Ti."
Greene was previously arraigned on felony murder and child abuse charges.
She pleaded not guilty.
The state wants to end Greene's parental rights to her other children.
In juvenile court on Monday, the Department of Human Services recommended the boys be removed from the family's custody and be put up for adoption.
The father of three of the boys was in court to fight for custody.
~Semeria Greene during her arraignment~
Watch: Court blunder blamed for lack of protection for 8-year-old stabbed by mother.
DHS said they want the boys to be placed in to fosters homes immediately.
A pretrial hearing is set for Jan. 24.Greene is being held without bond.
Follow the story from the start:
~Scene outside of apartment after the body of Tameria Greene was found~
Copyright 2013 by ClickOnDetroit.com. All rights reserved. This material may not be published, broadcast, rewritten or redistributed.