DETROIT - Surveillance cameras were rolling Tuesday morning when thieves busted their way through the wall of a Detroit beauty supply store.
The surveillance video, obtained by the Local 4 Defenders, show men crawling through a hole in the wall of JJ Beauty Supply on Warren Avenue and quickly gathering up items.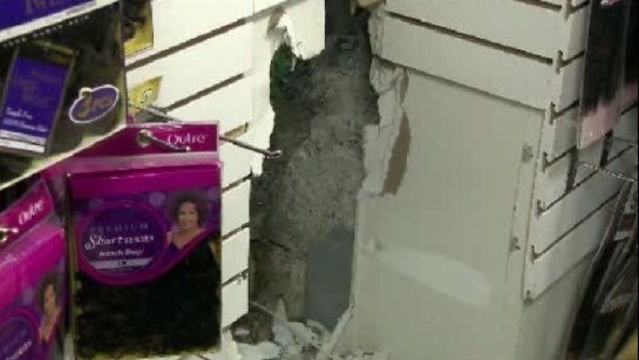 The store owner, who asked only to be identified as Matt, said the store has had three previous break-ins in the last year.
"They went after the clippers, the expensive hair and the stuff they think they can sell for a lot of money," he said. "They were looking for the cash money also but we hid it."
Copyright 2012 by ClickOnDetroit.com. All rights reserved. This material may not be published, broadcast, rewritten or redistributed.