DETROIT -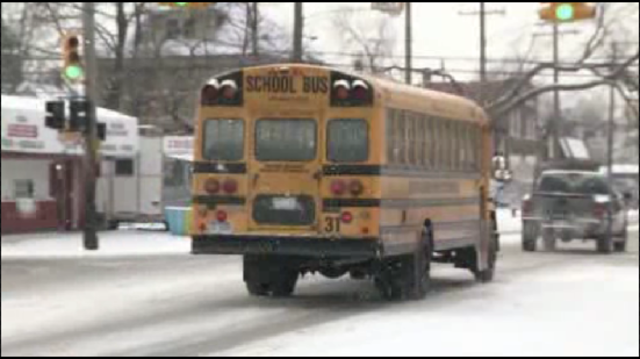 A student from Detroit is recovering tonight from the shock of being ambushed at the bus stop by two thieves.
The 16-year-old was just trying to get to school in River Rouge when one of the robbers pointed a gun at him.
Sherri Napier says her son is too shaken to tell his story, so she is telling it for him.
Napier says her son is a good kid with a 3.8 GPA and a bright future.
The teen was waiting for a school bus at Mcgraw and Florida on the west side of the city around 6:45 a.m. when two men approached him.
"And they kind of come up to him, and he had his laptop hanging on his wrist in the bag and they grabbed his wrist and they were trying to get it off, and he was a little nervous, trying to let it go but it was stuck on his wrist, and they put a gun to his face," said Napier.
The teen gave the robbers his wallet and cell phone and ran home.
"He looked like a ghost. He was just terrified, his eyes you know, he was teared up, emotional, upset he thought he was going to lose his life," said his mother.
Napier says she worries about another son who serves in the Navy in the Middle East.
Napier was born and raised in Detroit.
"You can't even walk to school, to go to school to get an education," she said. "The neighborhood has really gone down in the last 10 years."
The Suspects:
Suspect 1: Hispanic male
Age: Late teens
Height: 5-foot-7
Wearing: Gray hoodie
Suspect 2: Black male
Age: Late teens
Height: 6-foot tall
Wearing: Blue sweatpants, sweatshirt and dark flip-flops
Copyright 2013 by ClickOnDetroit.com. All rights reserved. This material may not be published, broadcast, rewritten or redistributed.