FARMINGTON HILLS, Mich. - TThousands of runners and walkers gathered at the Farmington Hills YMCA Friday for a 5k race benefiting the Cipriano family.
"I'm just so happy that this has become what it is, it's what it should be, and the Cipriano's deserve it. I'm just so happy, and I'm so touched by everybody's generosity," said April Tini, a neighbor of the Cipriano family.
Watch: Uncut: Cipriano fundraiser 5k
Organizers of the run started putting together the event only five weeks ago hoping to help the family any way they could.
Runners and walkers each paid $25 in advance to register for the race and $30 to register the day of.
Complete coverage: Attack on Cipriano family
"It's just amazing the community of Farmington Hills, Wixom, Walled Lake, Livonia, Royal Oak, all these people are coming together and sending people to help out tonight. So that says a lot about everybody that knew the family, and didn't even know the family," said Jenny Bermelin, a co-director of the event and Rose Cipriano's swim coach at the YMCA.
Tanner Cipriano, who police said called 911 from the family home during the attack, gave a heartwarming speech before the race.
"Let me say that I am immensely humbled by this event and the abundance of love that is represents," he said.
Watch: Tanner Cipriano's speech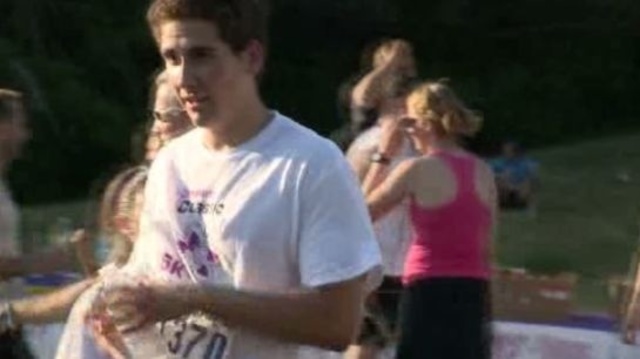 The 17-year-old joked with the crowd and repeated how thankful he was for the support that has poured out for him and his family.
Robert Cipriano, his wife Rose, and their son, Sal, who is Tanner's twin, were beaten in an attack at their home on April 16.
Robert Cipriano did not survive the attack.
Rose and Sal are continuing to recover from their injuries that left them hospitalized. Rose has since more to a home for physical therapy.
All the money raised from the 5k race will go to the Cipriano Children's Trust.
"This is so great what everyone is doing here. Pulling together and helping this family. Doing the right thing," said Anne Nelson a race participant.
Copyright 2012 by ClickOnDetroit.com. All rights reserved. This material may not be published, broadcast, rewritten or redistributed.