A TV reporter went on air in her wedding dress to cover breaking news of Saturday's earthquake in Sichuan Province, China.
Chen Ying was reportedly getting her makeup done at a photography studio before her wedding when the quake struck.
Ya'an TV has video of the Ying standing in the street with women in bridesmaids dresses and another woman in a wedding dress.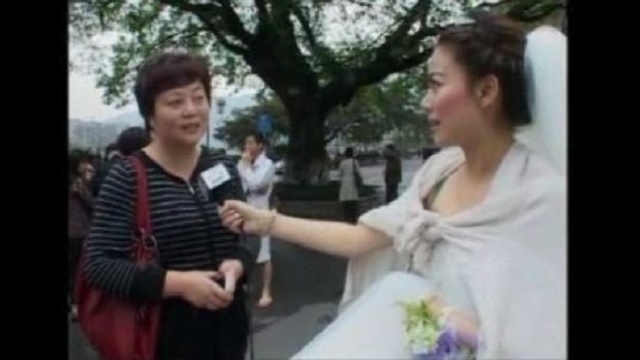 She then went into action and started interviewing people on the street while wearing her wedding dress and veil.
Local media reported that she did about 10 minutes of interviews, continued her wedding then went back to work after a brief ceremony.
According to government figures, the death toll from the earthquake has topped 200 people and more than 11,000 people were injured.
Copyright 2013 by ClickOnDetroit.com. All rights reserved. This material may not be published, broadcast, rewritten or redistributed.