ROYAL OAK, Mich. -
The practice is called a "capture." They don't do it in Macomb or Oakland Counties, only in Wayne County.
It's a practice that started decades ago as a way to fund local government projects. The communities involved say it's perfectly legal and, in fact, are suing the Detroit Zoo and the Detroit Institute of Arts to get a judge involved. They want to preserve their take.
Read more: Where is Detroit Zoo, DIA tax money really going?
Wayne County communities have been "capturing," or dipping into tax money that, according to what voters passed in November, was supposed to go entirely to the Detroit Zoo and DIA.
Read: Rod Meloni: Detroit Zoo and cautionary tale
Meanwhile, at the Detroit Zoo, officials say the only thing that should be captured is the animals on display.
"We know what we asked the voters to do," said Zoo Director Ron Kagan. "We know what the voters said they wanted to do. So, I think doing the right thing is not that hard in this situation."
Nine Wayne County communities are the capture cities suing. The captured cash -- roughly 10 percent of the tax money -- has been going to the communities' downtown development authorities, Brownfield Developments and other government programs.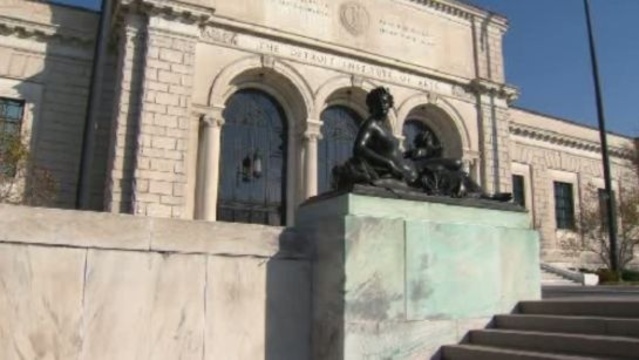 It's not just the Zoo or DIA that they do this for. The specially assessed county millage, county jail taxes, education and community college millages, parks, state education and the transit authority are among some of the funds the communities skim from.
Brownstown is not involved in the suit but last year the community led the way by taking the largest single sum of more than $1.5 million for the county millage.
Wyandotte is involved in the suit. The city took more than $1 million from that same tax.
All together, Wayne County communities kept more than $28 million in 2011.
Attorney Tom McCarthy says because the money is legally dedicated to think such as government bonds, state law requires them to take the money.
"They have no choice and the Wayne County Treasurer has no choice either," he said.
The Wayne County treasurer, Raymond Wojtowicz, also is named in the lawsuit along with the Zoological Society and the DIA. Wojtowicz is trying to stop the captures.
Copyright 2012 by ClickOnDetroit.com. All rights reserved. This material may not be published, broadcast, rewritten or redistributed.