WEST BLOOMFIELD TOWNSHIP, Mich. - A 74-year-old grandmother was back in court Thursday on an open murder charge in her grandson's shooting death.
Sandra Layne is accused of shooting Jonathan Hoffman eight times on Friday at his grandmother's home in West Bloomfield Township. He called 911 to say he had been shot.
At the hearing before District Court Judge Kimberly Small, Layne waived her right to have a preliminary hearing within 14 days of her arraignment.
As Layne entered the courtroom, some of her children and grandchildren waved to her. Hoffman's parents were sitting on the opposite side of the courtroom and didn't have any interaction with them.
UNCUT VIDEO: Grandmother's court hearing May 24, 2012
SLIDESHOW: Inside courtroom for grandmother's hearing May 24, 2012
The prosecution asked that they be allowed to file a motion that Layne be tested for competency.
"A defendant is presumed to be competent unless there is a showing of incompetency," Small said. But she granted the prosecution two weeks to file the motion.
Layne's defense attorney, Jerome Sabbota, disagreed with the prosecution's request, saying he didn't understand their basis for wanting it.
"She knows who I am, she knows what she's charged with, she knows what the proceedings are, she knows who you are," Sabbota said.
Small said the defense would be given time to respond to the prosecution's competency hearing before she ruled on it.
Layne remains in the Oakland County Jail without bail.
Her next court date was set for July 2.
New revelations on motive
Sabbota said Layne has told him Hoffman threatened her just moments before the shooting occurred.
"I believe there was a threat, sure," Sabbota said.
When asked what type of threat, Sabbota said he believed it was both physical and verbal.
Sabbota said Hoffman wasn't armed with a weapon.
"Does a 17-year-old need to be armed against a 74-year-old?" Sabbota said.
Sabbota said his client had told him that Hoffman made comments that lead her to believe her life was in danger.
"She doesn't want to portray her daughter as a bad mother. But the circumstances ended up that she was the caretaker of this child. Dynamically, this happened as a result of his problems," Sabbota said.
Attorney: Grandmother was caring for troubled teen
Uncut: Grandmother charged with open murder
Hoffman had been living with his grandparents so he could stay in Farmington schools while his divorced parents settled in Arizona, said his father, Michael Hoffman, of Scottsdale, Ariz.
Sabbota said Hoffman had legal problems over drugs and had conflicts with his grandmother.
Watch: Teen's friends react to his death

Sabbota said his client fired her new .40-caliber semiautomatic handgun because she felt she had no choice.
Watch: Sources say woman bought gun after attack on Cipriano family in nearby Farmington Hills

"This is a 74-year-old lady who just bought a gun. It's not like she was a pro. I don't think she was in control of her emotions. She was afraid. She's not a big, strong woman," Sabbota said.
Regardless of what difficulties the teen gave his grandmother, there was no reason for her to shoot him, his father said.
"I'm not saying he was aggressive, but if he was, I don't understand how being aggressive but unarmed would justify her using deadly force," Michael Hoffman said.
Prior dispute at West Bloomfield home
Police were called to the home in March for a dispute between Layne and her grandson. According to police, Jonathan Hoffman was in the street screaming and was out of control. No charges were filed.
Sandra Layne was charged with open murder on Monday after police say she shot and killed her 17-year-old grandson, Jonathan Hoffman, on Friday at her West Bloomfield Township home.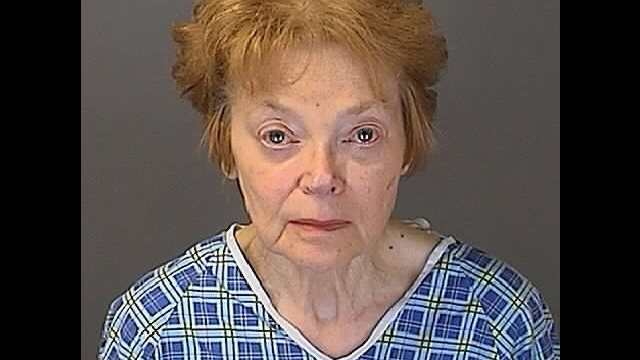 Sandra Layne was arrested Friday at her West Bloomfield Township home after her grandson called 911 to say he had been shot.
Teen's connection to Tucker Cipriano
Hoffman and Tucker Cipriano, the man who is on trial for baseball bat beatings that killed his father and injured two other family members, were both students at North Farmington High School.
Local 4 has learned that the two may have been involved in an underground drug group at the school called the "K2 Crew."
However, Hoffman's father said the two weren't close.
"I really don't know anything about it, again. They weren't friends as far as I knew. I think he knew him and that was about it," said Michael Hoffman.
Copyright 2012 by ClickOnDetroit.com. All rights reserved. This material may not be published, broadcast, rewritten or redistributed.