WEST BLOOMFIELD, Mich. -
A man who's refusing to leave his Detroit-area home after the fatal shooting of a police officer has been identified as the head of a financial company who's in trouble with regulators.
Images: Police demolish part of West Bloomfield home during standoff
West Bloomfield Township police Lt. Timothy Diamond says the man inside is Ricky Coley. The U.S. Labor Department filed suit in August accusing Coley of mishandling money that was supposed to cover employee insurance at a Michigan trucking company controlled by his CNC Holdings.
Officers entered the home at about 5:30 p.m. Monday. They came out of the home without their gear on. The situation at the home seemed to be less tense Monday evening, though police have not confirmed what officers found inside.
Separately, the lawsuit says Coley transferred $342,000 from Translogic Auto Carriers to himself or his affiliates. Creditors forced Translogic into bankruptcy court in 2010. The bankruptcy case is pending.
According to court documents, Deniece Coley moved out of the family's home on June 12, 2012. The couple got married in Pontiac in November 1998. Together, they have a 7-year-old son. A criminal complaint by Deniece Coley claims her husband physically attacked her on June 12. She also accused him of infidelity and emotional abuse and that he had threatened to take their son. Court documents show Deniece Coley was to have sole custody of the boy and the couple was scheduled to have a hearing with the Friend of the Court Monday morning.
History of marital problems:
Read: Complaint for divorce Coley vs Coley (1)
Read: Complaint for divorce Coley vs Coley (2)
Read: Coley vs Coley child custody complaint
Read: Coley vs Coley child support contempt ruling
Read: Coley vs. Coley restraining order
Read: Coley vs Coley Family Court Hearing
Employment history
Coley's LinkedIn page says he had worked for Ford until January 2008 as North American plants operations manager/director, had worked for UPS and General Motors. The page also says he was a 2nd lieutenant in the Army's Infantry Reserve, serving in Charlotte, and a specialist 4th class/corporal-nuclear artillery in Augsburg, formerly West Germany.
West Bloomfield Officer Pat O'Rourke was fatally shot Sunday after responding to a 911 call about trouble at Coley's home in the Oakland County community.
--Patrick O'Rourke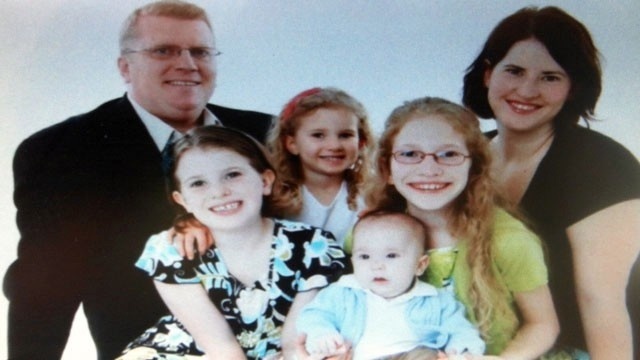 --Family of Patrick O'Rourke
Copyright 2012 by ClickOnDetroit.com. The Associated Press contributed to this report. All rights reserved. This material may not be published, broadcast, rewritten or redistributed.