YPSILANTI TOWNSHIP, Mich. - Michigan State Police said a 66-year-old woman was killed Thursday in a crash on I-94 in Ypsilanti Township.
Police said the crash in the westbound lanes happened near Rawsonville Road just after 1 p.m.
Judy Mackenzie, of Southgate, died from injuries she sustained when her Dodge Neon rolled over in the crash.
Police said 26-year-old Chari Brown, of Melbourne, Florida, and 32-year-old Celestine Lewis, of Vacaville, California, were in the other car that was involved in the crash.
Brown was taken to the hospital for treatment. Lewis did not need medical attention.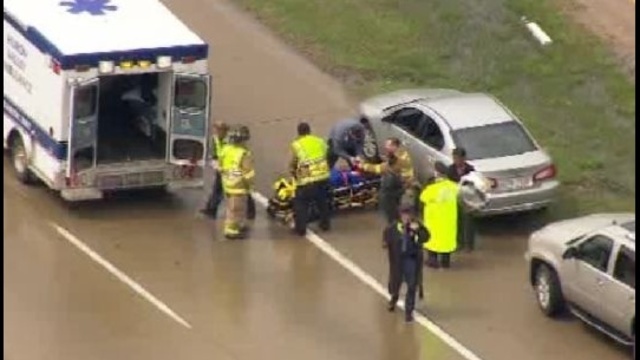 Police said all of the victims had been wearing their seatbelts.
The cause of the crash wasn't immediately released.
Copyright 2013 by ClickOnDetroit.com. All rights reserved. This material may not be published, broadcast, rewritten or redistributed.