WARREN, Mich. - Security camera footage from an ATM at the Comerica Bank at 10 Mile and Ryan roads on Sunday in Warren shows a woman get ambushed by three teens who were hiding in bushes.
While the woman is taking money out of the ATM, the video shows the teens hiding in the bushes before walking across the parking lot. They quickly closed in on the unsuspecting woman. One of them pointed what looks like a gun at her.
Another teen was armed with "The Club" steering wheel lock. The teens took $40 from the woman -- the money she just got from the ATM -- and her ATM card. They also took her car keys.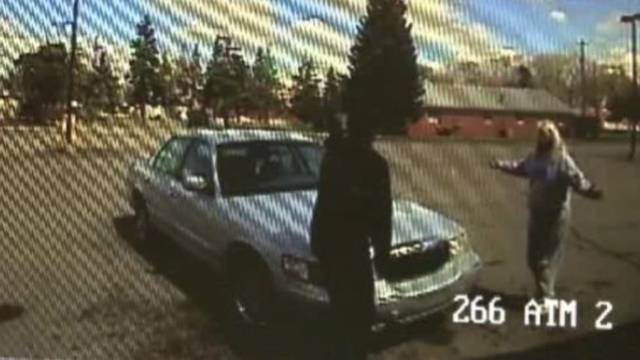 'My husband is a police officer'
However, when they went to drive off in her car, the woman told them her husband is a police officer. He's not, but the quick thinking saved her from being a victim of grand theft auto. She later told police investigators that it just popped into her head.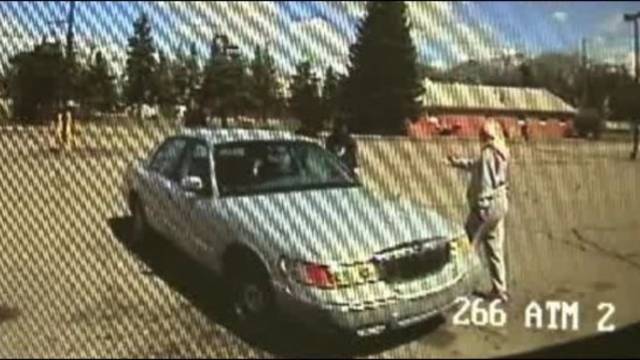 Well, it worked. The teens had second thoughts about stealing the car and even taking her ATM card. They handed back the card and she got her car keys before the teens ran away.
That's not it. She yelled she had just been robbed. Someone called 911 and after a brief chase a 19-year-old woman, who was the apparent getaway driver, was caught along with a 17-year-old boy and two 16-year-olds.
Jalen Sumpter is the 17-year-old. He is facing an armed robbery charge and a conspiracy to commit robbery charge.
Teen says she was forced to be getaway driver
Charbrina Howard is the alleged getaway driver. She was using her grandmother's car. However, she's telling her family she was forced to be that getaway driver.
"One of the juveniles put a gun to (Howard's) head and said, 'You're going to do what we tell you to do, otherwise we're going to steal your car and you're going to end up dead,'" said defense attorney Paul Misukewicz.
But police say the group tried to ambush another man at the ATM on that same day with Howard still at the wheel of the getaway car.
25842602
Copyright 2014 by ClickOnDetroit.com. All rights reserved. This material may not be published, broadcast, rewritten or redistributed.