CLINTON TOWNSHIP, Mich. - What a long strange trip it must have been for one lost dog from Clinton Township, if only she could talk to tell the tale of her adventure.
Peggy Leason's beloved 3-year-old Doberman Pinscher vanished from the family home on May 30th.
"We started calling for her and searched through the whole house and outside," said Leason.
The family searched for days for Gigi; putting up fliers around town. As the days went by the family started to lose hope of ever seeing Gigi again.
"We would go out and I would just walk, I walked everywhere around here and just took different directions every day," said Leason.
Exactly a week after the dog disappeared, Leason got a call from her husband she will never forget, "They found her in Florida," Leason said.
Gigi had been found wondering by herself in Palm Coast 1,100 miles away. The dog was dropped off at the Flagler Humane Society in Florida.
Gigi's microchip identified her, and her Michigan owners.
The Leason family knew it was their dog and they immediately jumped in the car and headed south. More than 20 hours later Gigi was back with her family.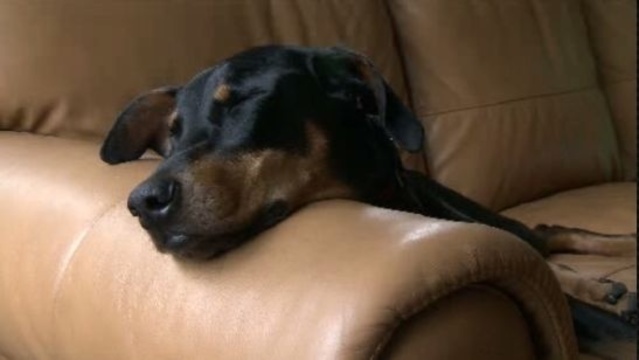 Copyright 2013 by ClickOnDetroit.com. All rights reserved. This material may not be published, broadcast, rewritten or redistributed.