More photos from Port Huron's Melissa Szkola, Michigan native officiating hockey at PyeongChang
PYEONGCHANG – Michigan native Melissa Szkola is in PyeongChang, where she will be officiating ice hockey during these 2018 Winter Olympic Games.
She sent this update and photos on Monday: 
Today we wondered around the Olympic Village. Went to a pin trading event where we learned a lot about the different Olympic pins from over the decades and made a few cool trades. We also made some postcards with the help of a few locals girls. They were very excited to help us and practice their English. Then we took a nice long walk to Kyeongpo Beach to check out all the seafood. 

Olympic Mascot . 

Virtual ski jump in the Olympic Village. 

Kyeongpo Beach. 

Pin trading, this was really neat.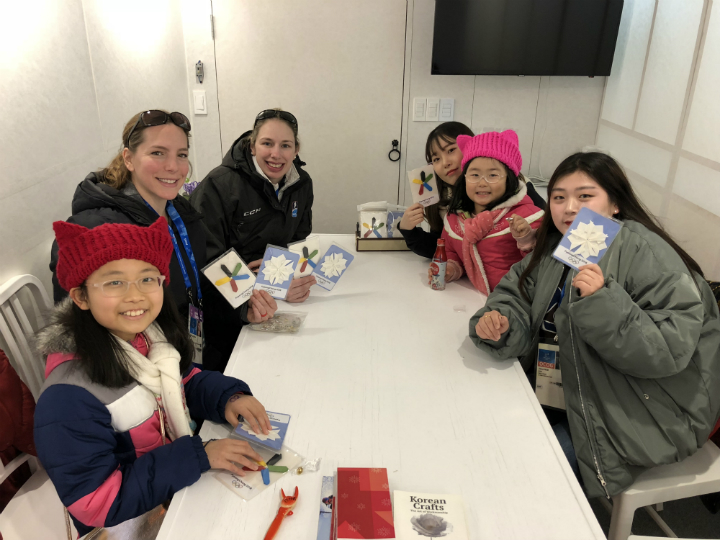 Our little helpers for our postcards, it was much harder than it looked. 

Folded paper postcards complete! 
Copyright 2018 by WDIV ClickOnDetroit - All rights reserved.
---