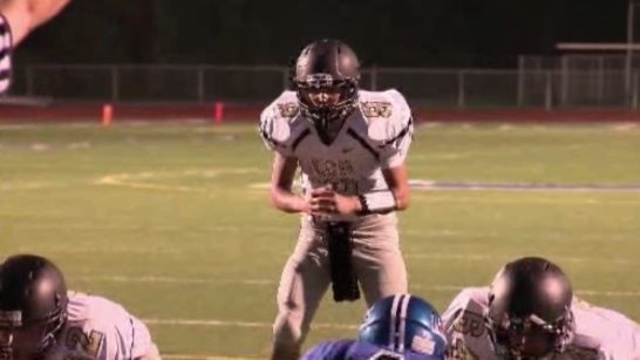 WDIV, ClickOnDetroit.com

Local 4's Friday Football Frenzy Game of the Week was a close one between two rival schools.
Macomb L'Anse Creuse North defeated Harrison Township L'Anse Creuse 19-14 Friday night in Harrison Township.
Harrison Township's Elijah Richardson went 42 yards to the 3rd yard line in the 3rd quarter putting his team in position to score on the next play to make it 14-7.
In the 4th quarter North's Shawn Koski went deep to David Bercel-Dicker for a 72-yard touchdown pass. That was enough to give them the win.
Be sure to vote for next week's Game of the Week right here.
Watch: Highlights 1st half: L'Anse Creuse North at L'Anse Creuse
Watch: Highlights 2nd half: L'Anse Creuse North at L'Anse Creuse
MHSAA Scoreboard
Copyright 2012 by ClickOnDetroit.com. All rights reserved. This material may not be published, broadcast, rewritten or redistributed.