We put a call out for the best marching bands in Metro Detroit, and got a blaring response. Through Friday afternoon, 130 people have nominated 21 marching bands for our friendly competition in search of the most passionate marching band fan base in the region, and the nominations keep roll-stepping in (we got two as I wrote this paragraph).
RELATED: Vote for Friday Football Frenzy's Game of the Week
The submission deadline is Sept. 8 at midnight (nominate here!). Here are excerpts from nominations we've received so far. One common theme across the region is marching bands are really family. And that's no surprise given the hard work and dedication required to put on shows throughout the year.
We also found that feeling of family extends across generations. Several alumni nominated their former high school bands, a sign of the enduring bonds developed through hours of practice and performance.
Read on for a feel of how important marching band is to its members, instructors, families and alums:
Anchor Bay
"Our marching band is like our second family. Our band is not proud because we perform well, we perform well because we are proud! At our band festivals in the past 15-20 years we have gotten straight 1s. We all are here for that moment of breathlessness right after we have performed, before the audience starts to applaud, that feeling that we have accomplished something great! At band camp we have a lantern ceremony. That lantern represents the present, past, and future marching Tars. It represents our family. We have the best directors in the world! Mr. Oranchak and Mr. Visnaw are very fun to be around and are very organized.(speaking as in they have to lead the whole 198 member marching band). It would be a great honor to be the best marching band in Metro Detroit!
Bloomfield Hills High School
"The band has a long and passionate legacy. In fact, while our current band director has only been on the job for two years. He actually got his musical start in the Bloomfield Hills School district and was hand-picked to take over by our former (and beloved) band director. We are a new, combined high school with a newly renovated building and there is tremendous energy and school spirit. The marching band is perfect emblem of Bloomfield High's blend of long-standing tradition and new excitement." -Lisa Ferris
Novi High School
"The band director, Mark Hourigan, emphasizes musicality and encourages student success in music beyond high school. The band plays the most difficult music of all high school bands, and they play it well. They're one of the few bands that still put a focus on the music of marching band, rather than crazy props and electronic sound effects." -Tracy Major
Fraser High School
They love what they do, and they show that through their passion and team work. Each high-schooler takes pride in their 254 member marching band. The work that they do shows off through their wonderful playing and marching. They know that doing the work is not only the bands responsibility, but it is also each individual's responsibility. You can hear all their Fraser Pride from their motto that they yell out at every rehearsal, football game, and competition: "I love Marching Band!!!" "If It Is To Be, It Is Up To Me!" -Grace Ziegenfelder
Walled Lake Northern High School
"Our Marching Band, 225 strong, is amazing! I love the dedication of the students who practice very hard and also have some fun with it! As the person who coordinates Band Camp for these kids I am so impressed by the dedication of the parents and the kids that make this Marching Band Season a success! I love to watch the kids practice, watch them work hard to make their shows so good and entertaining and I also LOVE the fact the parents fill the stands (thats a LOT of parents, 500 or more just for the band) each game to cheer on their kids! It is an amazing organization and I am so proud to be a part of it!! Mary Hulliberger is an amazing Band Director and she makes band something that all of these kids love, they do it for their love of band and their love of her too!!" -Amy Walker
Howell High School
"They have incredible spirit and pride in their school, have an amazing sound quality and balance of upper and lower winds and a drum line that everyone at the school recognizes. They're not only at all the games, but pep rallies, assemblies and parades throughout the year, enduring the cold Fantasy of Lights parade in late November and the memorial day parade in late May. No matter what, they always show up with a great performance and a great attitude."
Romulus High School
"They've worked really hard to make a comeback after a seasoned director retired and two others filled the position. They have now, with the help of this last director, an alumna, become better musicians and their hard work is really beginning to pay off with last years MSBOA ranking of a "1" and state qualification later earning them a "2" during that competition. This year will be the first year that they are performing in the Thanksgiving Day Parade. Come and see an up and coming band in action."
Cass Tech High School
"To be in the Cass Tech Marching Band, the individual musicians must maintain 2.5 GPA(3.0 for Section Leaders) and are STRONGLY encouraged to participate in District Solo & Ensemble Festival. They play, dance and have a BALL!" -Michele
Rochester High School
"The FMB (Falcon Marching Band) is the hardest working group of students you'll ever see. They perform great every time, but always improve from show to show. People come to the football games just to see the band and if the team loses the marching band makes it worth everyone's time and manages to pep up the team and the rest of the school. The shows are entertaining and the spirit of the students in the band makes you want to do something meaningful in your life. This Rochester marching band is also one of the few high school marching bands in the state to high step which makes them even more special." -Lily Dubbs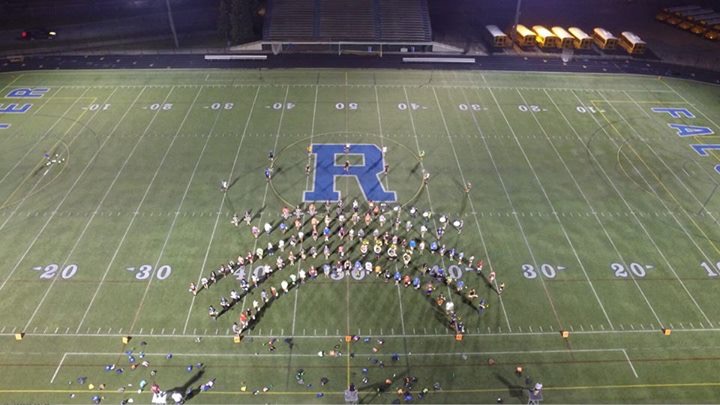 Walled Lake Central
"Great sound, great choreography -- They are truly a team. They support each other, help each other and carry the Viking banner with pride. Being part of WLC Viking Marching Band is a positive experience for the students which will stay with them forever." -Sheila Schiffer
Warren Woods Tower
"The constant dedication and kindness as well as team work and continued friendships they create. Not to mention they are an award winning band."
Nominate your band
Copyright 2016 by WDIV ClickOnDetroit - All rights reserved.