DETROIT - It's been said before that one should never skip breakfast.  Luckily for you, there are plenty of great restaurants in the Detroit area to start your morning off on the right side of the bed.
Voters have chosen their favorite places to eat breakfast.
VOTE 4 THE BEST: 2012 winners of best breakfast in Detroit
SLIDESHOW: Local 4 holiday breakfast
Village Cafe Restaurant
Topping the list of best restaurants to purchase breakfast is Village Cafe Restaurant in Richmond, Michigan.
Village Cafe says their famous skillet breakfast, along with its paninis, wraps, crepes and potato pancakes, are made using only the finest ingredients.
Village Cafe Restaurant
For folks looking for a relaxing atmosphere with friendly service to begin your day, voters recommend giving Village Cafe a try.
"This is a restaurant that has good food and service," said Cassandra on our contest page. "My family and I enjoy the drive to Richmond because we know we will get a good meal. It's my home away from home."
"The best food in town," said Dee. "The only complaint is that they give too much delicious food and they keep me coming back."
For directions to Village Cafe Restaurant, click here.
The Chocolate Gallery Cafe
Chocolate Gallery Cafe

Opening its doors in the late winter of 1993 for breakfast and lunch, the Chocolate Gallery Cafe says it serves up "the best eggs benedict in the country."

Placing second on the list of best breakfast restaurants in Detroit, the cafe serves on its menus items like strawberry stuffed french toast, omelets and its award winning Chocolate Buckingham Torte.
Chocolate Gallery Cafe

"The best breakfast restaurant I have ever been to," said voter Tracy. "Very friendly and personal service. Food made with love."

Click here for directions to the Chocolate Gallery Cafe and to learn more.
Gest Omelettes
Have you ever tried pumpkin or carrot cake pancakes?  Proudly serving since 1996, Gest Omelettes says it offers a breakfast menu for those with a sweet tooth while featuring 18 unique omelettes, from vegetarian to Tuscan.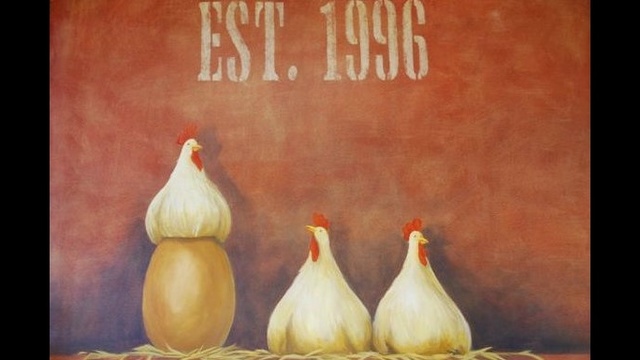 Gest Omelette

In addition to breakfast, Gest Omelettes also has a complete lunch menu with their own homemade soup.

"The staff knows their regulars very well and make the dining experience a true pleasure," said Joseph on our Vote 4 The Best contest page.

"Their Popeye one egg omelette is to die for," said Gail.

Want to learn more? Click here to find more information and directions to Gest Omelettes.

See the other winners of this year's contest by visiting the Vote 4 The Best breakfast section on ClickOnDetroit.com.

Copyright 2012 by ClickOnDetroit.com. All rights reserved. This material may not be published, broadcast, rewritten or redistributed.