DETROIT -
Sajo's Italian Restaurant
In the mood for some delicious pasta tonight?  Or maybe you're wondering which local Italian restaurants near you are receiving rave reviews?
Voters have chosen what they consider to be the best Italian restaurants around Metro Detroit in this year's Vote 4 The Best contest.
VOTE 4 THE BEST: 2012 winners of best Italian food
Sajo's
Recommended just under 200 times and placing first on the list of best authentic Italian food restaurants is Sajo's in Clinton Township.
Owner Jim Sage says his culmination of experience and passion for great food is in the forefront of every meal, each table and every visit to Sajo's.  His other restaurant, Olive's Mediterranean Restaurant, even made the list of Best Middle Eastern cuisine.
Sajo's Italian Restaurant
"My boyfriend took me here for our first Valentine's Day dinner.  We go back regularly on weekends and for special occasions.  The beef tenderloins are fantastic," said Angela, who voted in this year's contest.
To learn more and for directions to Sajo's, click here.
Tirami Su of Northville
Tirami Su

Next on the list of best Italian restaurants across Metro Detroit is Tirami Su of Northville, Michigan.

With over 29 years of experience in the restaurant business, Frank Grippi has owned Tirami Su with Megan Abrams for over five years.

"Tirami Su is an all-time favorite for myself & my family," said voter Jenni.  "The food is always delicious, authentic, and freshly-made.  The owner is hands-on and works in the kitchen & dining room most days of the week.  The staff is always courteous and the service is excellent."

Click here to learn how to get to Tirami Su of Northville.
Bacco Ristorante
Bacco Ristorante

Located in Southfield, Bacco Ristorante places third on the list of best Italian restaurants.

Bacco Ristorante says it has served Italian cuisine since 2002 that have elevated the restaurant to the top of both diners' and reviewers' preferred restaurant lists.

"I would go just for the wine list - the best selection of Italian wines of anywhere in Detroit," said Karine. "Food is authentic Italian and always delicious."

Click for more information about Bacco Ristorante.
Antonio's Cucina Italiana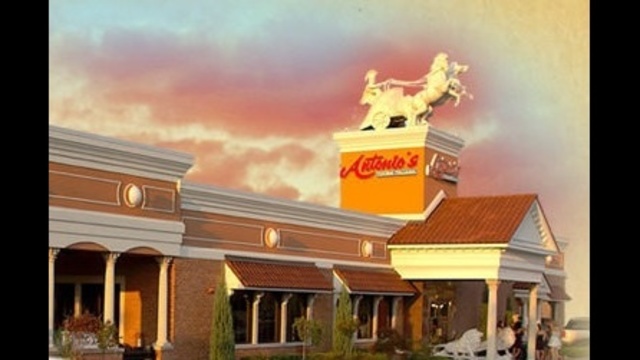 Antonio's Cucina Italiana

Also making the list of best Italian restaurants is Antonio's Cucina Italiana in Dearborn Heights.

Antonio's says every meal it makes is individually prepared and should be completed with genuine Italian desserts, such as its Profiterole or Mama Rita's cannoli.

"Awesome soups, pizza, chicken parmesian, and baked ravioli," said Brian.  "I've been going there for years."

With locations throughout Metro Detroit, click here for directions to Antonio's Cucina Italiana.

See the entire list of the best Italian restaurants by clicking here.

Copyright 2012 by ClickOnDetroit.com. All rights reserved. This material may not be published, broadcast, rewritten or redistributed.