SHELBY TOWNSHIP, Mich. -
Heavy rain made it difficult for drivers across Metro Detroit on Tuesday, but especially for an elderly woman who drove into a retention pond.
The accident happened during the height of a summer storm near 25 Mile and Van Dyke roads in Shelby Township.
Witnesses said an 80-year-old Washington Township woman became blinded by the rain and drove straight into a retention pond.
A man saw the accident and jumped in to save her.
"There was only an inch left from the water to the roof. Her head was up. Her car was completely under water, just about," said Nick Guadagnino, who saved the woman.
Emergency crews came to the scene. The woman is expected to be OK.
A tow truck pulled the car out of the water.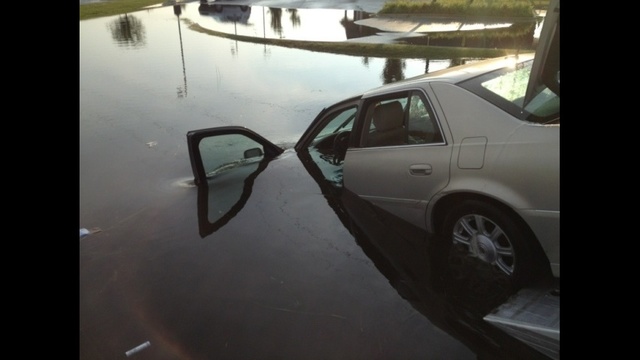 Copyright 2012 by ClickOnDetroit.com. All rights reserved. This material may not be published, broadcast, rewritten or redistributed.