---
The Story of White Boy Rick
and the case that has caused controversy for nearly three decades
---
Richard Wershe Jr., better known as "White Boy Rick," is the longest serving juvenile drug offender in the history of Michigan.
At the age of 14, Detroit police were paying Wershe to rat-out neighborhood drug dealers. When Wershe was 17, someone he snitched on got suspicious and had him shot. Detroit police abandoned him, so he started selling drugs for real, and in a year's time he was caught, convicted and nicknamed "White Boy Rick."
In 1988, Wershe was a juvenile convicted of possessing more than 650 grams of cocaine. His sentence was life in prison.
In the 1980s, the crack epidemic led to a wild west scene in Detroit, and Wershe quickly learned from some of the most infamous criminals how to run a successful drug-dealing business.
Wershe became involved with the Curry organization before kingpin Johnny Curry, along with his brother Leo, were sentenced to 20 years in prison. They have both since been released.
After the Curry brothers went to prison, Wershe began moving up the ranks and soon controlled much of the crack trade on Detroit's east side.
Wershe then began dating Curry's wife, Cathy Volsen, who was also the niece of former Mayor Coleman Young.
Wershe's success ran out when the DEA targeted his operation, orchestrating drug buys and executing search warrants, which ultimately led to his arrest.
Early into serving his prison sentence, Wershe was convicted of participating in a stolen car ring from behind bars. In an interview with Local 4 in 1990, Wershe said he had made mistakes but was willing to make up for it by turning in some of Detroit's most powerful people.
More: Informant-turned-drug dealer 'White Boy Rick' Wershe remains behind bars
In an attempt to shorten his prison time, Wershe began assisting the FBI as an informant, which ultimately led to the conviction of corrupt police officers in the Detroit area.
I embarrassed a lot of people," Wershe said. "All I did was what I was asked, and all I did was tell the truth."
The information provided by Wershe led to the arrests of family and friends of Coleman Young, including his favorite bodyguard, Jimmy Harris, his brother-in-law, Willie Volsen, and his niece, Cathy Volsen.
"He was extremely upset at me," Wershe said. "I thought any mayor would love to have corrupt cops off of their force, but to Coleman Young, I was a stool pigeon."
Gregg Schwarz, the FBI agent who turned Wershe's information into new arrests, said Wershe should have been thanked by the Michigan Parole Board and released from prison.
Wershe also provided information on one of Detroit's most popular cops, Gil Hill, a homicide boss who allegedly helped a drug dealer cover up the shooting death of a 12-year-old. Wershe claims he heard a phone call between Hill and the killer.
Feb. 29, 2016: Former Detroit City Council President Gil Hill dies at age 84
"Basically, Gil told him everything that was going on and that he had it under control and that he would be in touch and not to worry about anything," Wershe said.
Hill was investigated but never charged.
Twenty-nine years later, Rick Wershe, 48, is still in prison. He has tried time and again to appeal the case and win a lighter sentence. Wayne County Circuit Judge Dana Hathaway said last year that Wershe deserves a new sentence because he was sentenced at the age of 18, under an old law.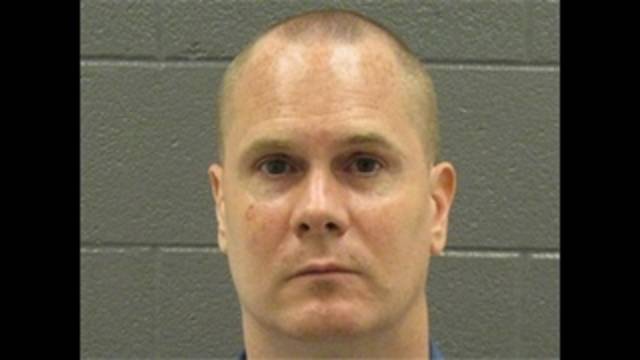 The law that has been in existence since 2003 and allows for a person convicted of the defendant's crime to receive a sentence of life with the possibility of parole, a sentence of any number of years, or even a fine," Hathaway said. "Case law over the last decade demands that we treat juveniles constitutionally different than adults. That difference requires us to consider the defendant's age at the time that the crime was committed. The court is not ruling that a life sentence for this crime is unconstitutional, it is simply saying that he's entitled to be re-sentenced, given the circumstances."
It appeared Wershe might finally get his day in court, but prosecutors who had fought to keep Wershe behind bars immediately appealed Hathaway's ruling.
Watch the Local 4 Defenders report here.
In September 2015, the court of appeals decided Wershe would not be re-sentenced for the drug crimes.
The Wayne County Prosecutor's Office has prevailed in the Michigan Court of Appeals and the defendant's original sentence remains in effect," the Prosecutor's Office announced.
Wershe said he was let down, but not surprised.
"I'm disappointed, let down a little bit, but I expected it, to be honest with you," he said. "After all this time in here, you don't believe you are going to get out of here until the day you walk out of here. I'll keep fighting until my dying breath."
He maintains police were responsible for his path to drug dealing.
They have never taken into account that I was a juvenile and law enforcement got me involved in it," Wershe said.
Wershe also provided help to the Wayne County Prosecutor's Office. Mayor Mike Duggan, who was a prosecutor at the time, along with Mike Cox, who went on to become attorney general, were assigned to find out what Wershe knew about the murder Hill was accused of covering up.
"I spoke to Mr. Cox three or four times at length about the murder," Wershe said. "I explained everything to him, and basically, he was more worried about whose names were going to be brought up in prosecuting the murder."
At Wershe's parole hearing in 2003, all the promises made to him were broken and parole was denied. Duggan wrote a scathing letter recommending parole be denied, and U.S. Attorney Jeffrey Collins rescinded his recommendation for release.
"Everybody told me I had nothing to worry about," Wershe said. "No one would oppose my release. Then, all at once, it seemed like the Wayne County Prosecutor's Office, the DEA and Jeffrey Collins from the U.S. Attorney's Office all had something bad to say about me."
This year, Curry, Wershe's old enemy, said he is now supporting White Boy Rick.
"Rick was nowhere near me, from a scale of one to 10," Curry said of his drug-dealing caliber. "I'm a 10. He is a two. Rick couldn't touch me with a 10-foot pole. They made him way bigger than he was."
Read back: Old enemy wants 'White Boy Rick' freed
Curry said Wershe was small-time and should have been out of prison decades ago.
"I did way more than he could have possibly done to get that kind of sentence," Curry said. "Rick should have done seven to eight years and been home."
Wershe helped police make a case against Curry, so hearing Curry's supportive words surprised him.
"It surprises me a little bit, but he knows I was never what I was made out to be," Wershe said. "He is probably just trying to do the right thing."
When Curry went to prison, Wershe moved in with Curry's wife, Cathy Volsen Curry, who was the niece of then-Mayor Coleman Young.
"He was gone, and I hooked up with his wife," Wershe said. "Was it the smart thing to do? Probably not. But I don't think he holds it against me 30 years later."
Curry said it's time to let Wershe out of prison.
"He did more time than murderers," Curry said. "He served a lot of time for something that he wasn't."
Dershowitz investigates Wershe's case
Local 4's Kevin Dietz went to New York City to discuss the White Boy Rick case with high-profile attorney Alan Dershowitz.
"The idea that he is being kept in jail because of something they know but won't share with the general public is completely antagonist to American democratic principles," said Dershowitz.
Full story: Dershowitz investigates Michigan's 'White Boy Rick' case
Supreme Court denies appeal
On June 22, 2016, the Michigan Supreme Court sided with the Wayne County Prosecutor's Office and denied Wershe an appeal for re-sentencing.
" ... because we are not persuaded that the question presented should be reviewed by this court," the court's ruling reads.
Wershe's roller coaster ride to freedom took a huge turn on Jan. 25, 2017, with a federal court of appeals scheduling oral arguments on allegations of cruel and unusual punishment. For the first time ever, the Michigan parole board will have to explain why they believe Wershe deserves the life sentence he received.
The showdown will take place March 16 in Cincinnati's 6th Circuit Court of Appeals. Each side has 15 minutes to make its case.
The court has the authority to order Wershe released on the spot if it isn't satisfied with the parole board's treatment of him. They could also demand a parole hearing, or continue to let the parole board hold him until they feel he's no longer a danger to the community.
One major recent change is that Wayne County Prosecutor Kym Worthy said she will no longer fight Wershe's release.
"There are no words to describe how it makes you feel," Wershe said. "I feel like she is doing the right thing, and I appreciate it more than she could ever know."
Past revealed in parole hearing
Wershe faced a critical parole hearing on June 8, 2017, as he tried to take the next major step toward freedom. He went through an intense four-hour parole hearing in Jackson, Michigan, with two members of the parole board and Assistant Attorney General Scott Rothermel.
It was Wershe's first parole hearing in 14 years, and he admitted to pretty much everything police accused him of doing. But at the same time, he said he has been fully rehabilitated during his long prison stay.
"All I can do is try to be the best man I can be from this day forward," he said. "I can't look back."
Parole granted with unanimous vote
The day finally arrived for Wershe, who said "White Boy Rick" is dead. He wants nothing to do with his former lifestyle. He may finally get the chance to move forward after the Michigan Parole Board voted July 14, 2017, to grant him parole after nearly 30 years in prison.
Wershe needed at least six of the 10 board members to support his plea for freedom. The 47-year-old was just 17 when he was sentenced to life in prison without parole for a drug conviction. He has been the state of Michigan's longest serving nonviolent juvenile offender.
Wershe was released from Michigan's Oaks Correction Facility on Aug. 22, 2017 and turned over to U.S. Marshals. However, he must serve time in a Florida prison for another crime he pleaded guilty to while behind bars.
Wershe said he pleaded guilty to participating in a car-theft ring in order to spare his sister and mother from being charged. Now, it's time for him to go to Florida and serve the remainder of his sentence for that guilty plea.
READ: Why Wershe had to serve time in Florida
"You don't know what's in store," Wershe said. "It doesn't really scare me. You have your thoughts and what it's going to be like."
Wershe imprisoned in Florida
Wershe is now housed at the Reception and Medical Center State Prison in Lake Butler, Fla. The Florida Department of Corrections lists his current release date as Dec. 25, 2020.
That date was moved up four months from April 20, 2021. Wershe said he will stay positive and do everything he can to gain early release.
'White Boy Rick' movie coming
The film, starring Matthew McConaughey, was released in theaters Sept. 14, 2018.
Watch the trailer below: