WARREN, Mich. - Three drivers have been involved in separate incidents of concrete slabs flying through their windshields over the last two weeks on I-696 in Warren.
A 42-year-old Grosse Pointe woman was the latest victim on the stretch of highway. She was knocked out Wednesday by a football-sized piece of road that came loose, crashed through her windshield and hit her in the head.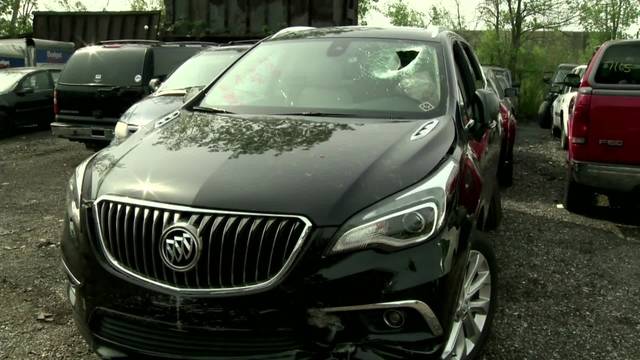 The woman's story brought two other drivers forward to share similar stories on the same stretch of road.
Anne Kraemer said she was also hit in the head while driving.
"You know, the police said they thought it was kicked up by a truck and thrown through the windshield," Kraemer said.
She kept her chunk of road as a souvenir.
"All I remember was the glass flying all over me and the whoosh of the air and feeling that I was going to die," Kraemer said.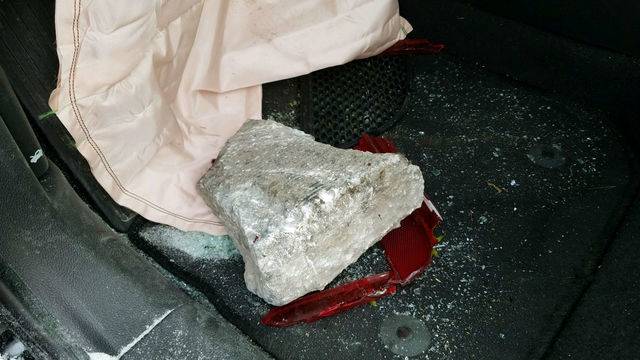 She said the incident happened two weeks ago on I-696 near Hoover Road, right where the Grosse Pointe woman was knocked unconscious by a 10- to 12-pound piece on concrete.
The Grosse Pointe woman's car veered into a Pontiac Grand Prix traveling beside her, and both cars careened into the highway barrier.
Officials said the concrete slab snapped the woman's sunglasses and sliced her forehead. She was helped into an ambulance and taken to St. John's Hospital with what were described as injuries that were not life-threatening, police said.
The woman is still in the hospital and has been downgraded to critical condition, officials said.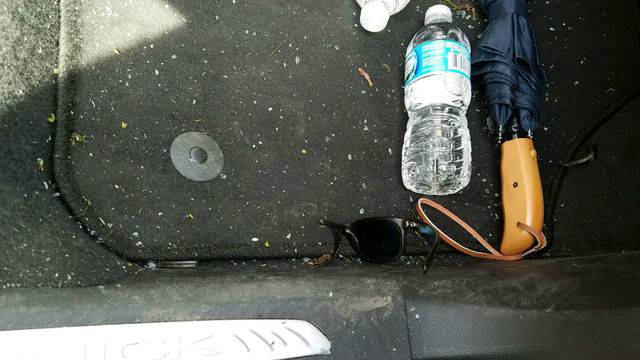 Nick Schade, of Chesterfield, said he experienced almost the same fate on that stretch of I-696 while he was driving last week.
"It happens in the blink of an eye, and before I knew it, glass was everywhere," Schade said.
His car, which is still in the shop, had new window tinting on it, and he thinks that might have prevented the rock from hitting him in the face. But the piece of concrete fell through and landed on the dashboard, disorienting him.
"Everything hitting you, and now knowing what's hitting you all at once, it's very scary," Schade said.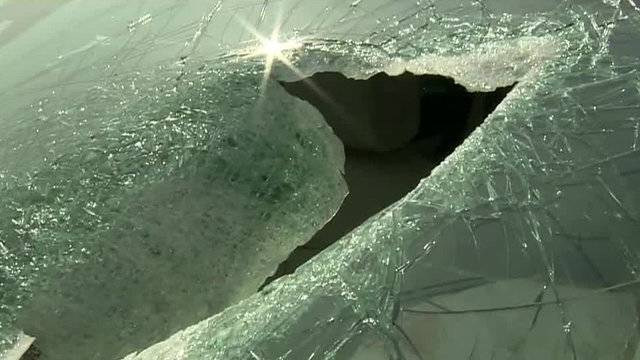 Michigan State Police are giving the chunk of highway from Wednesday morning's incident to the Michigan Department of Transportation.
"I'm just praying that she is OK and that goes beyond everything," Schade said. "Michigan roads are horrible, and we need to do something about them."
The Macomb Road Commission sent a crew to put cold patch in the hole where the chunk came out of the ground.
Michigan State Police troopers said it was a wrong place, wrong time accident.
More coverage
Stay with ClickOnDetroit.com for updates.
Copyright 2017 by WDIV ClickOnDetroit - All rights reserved.