DETROIT - What are the things you take for granted?
Do you even realize that to use a cell phone is a privilege, not a right?
If you own a cell phone, it fits in your pocket.  If you  need to make a call, you pick it up and make it. If the cell phone tower is working, you're going to talk to who you want, when you want, where you want.
If you're reading this right now, it's because you have access to a computer and the Internet.
Did you go swimming this summer on the hottest day?  Did you tell you wife or husband that you didn't want to go somewhere, you wanted to spend the evening in, watching the Olympics?  Maybe you joined friends at a restaurant, ate a nice juicy steak, decided to wear the green shirt instead of the blue one.
We didn't drink bottled water 25 years ago. There was no Google, we used Encyclopedias. Payphones were on every corner. If you needed to find an address, you looked at a map now you ask your phone or punch it into your navigation system.
These are the things that you have access to when you own freedom. These are all the trappings of self determination.
For Thomas and Raymond Highers, these are things that they want to experience but haven't, because they've been in jail for 25 years for a murder they say they didn't commit and now there's new evidence that strongly suggests, they were telling the truth all along. 
Think about it: 25 years behind bars for a crime you didn't commit.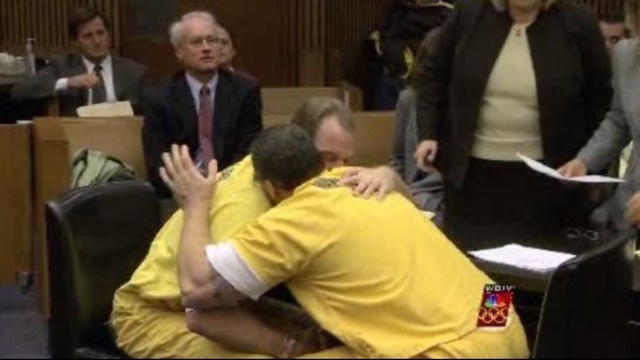 If the Highers brothers get out of jail today, they want to get cell phones. 
They've never had one, in fact, according to family members, don't even know how to turn one on. They don't own watches or a pair of real shoes. They have swimming trunks waiting for them at their aunt and uncle's Roseville home and they want to go swimming. They have no idea how light a flat screen television is to lift. 
As for using a tablet or an iPad— that is completely foreign to them.  Thomas has never had a driver's license.  Most everything all of us take for granted will be a gift to these grown men who are now in their 40s.
The Highers brothers were no angels, their aunt will tell you that.
They'd been known to frequent the drug house on the city's east side in 1987, but they weren't at that drug house on that night when two men robbed the dope-man at gunpoint and shot and killed 65- year-old Robert Karey.
One of the brothers was pointed out in a line-up.  Both were hauled into court and a judge convicted them of murder and sentenced them to life in prison without possibility of parole.
But after a chance conversation of Facebook, something neither brother has ever seen or used himself, a witness to the robbery was uncovered. 
The college roommate of some guy talking about a high school reunion.  A couple of people put the pieces together and like a page ripped from the screenplay of the Shawshank Redemption, reasonable doubt was established.
Judge Lawrence Talon has already ordered an acquittal of the charges and a new trial.  At a bond hearing today the two brothers will learn if they'll be released pending that new trial.
After 25 years in jail, these last few hours that could very likely lead up to their freedom, could feel like the longest stretch of time, yet.
A small bedroom with two twin beds await them at their aunt and uncle's home.
There's a Bible, new clothes, new electronic gadgets to discover, a new watch for each and an abundance of love. 
And as they walk into the front door and into the kitchen the first thing they'll see is a canvass picture that probably hangs in millions of homes around the country.  Only, in this home, it means so much more.  The words on the picture say, "HOME IS WHERE YOUR STORY BEGINS.  HOME SWEET HOME."
Copyright 2012 by ClickOnDetroit.com. All rights reserved. This material may not be published, broadcast, rewritten or redistributed.